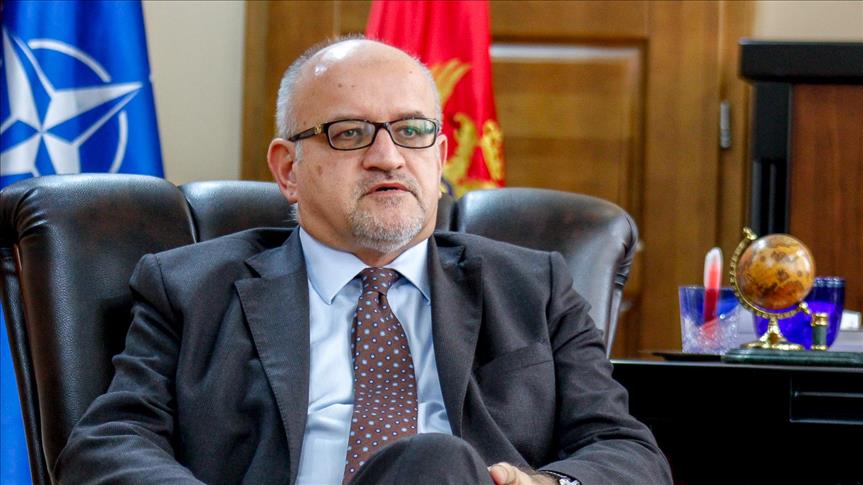 There is room for dialogue between the Montenegro and the Serbian Orthodox Church (SPC), assessed the Montenegro Minister of Foreign Affairs, Srđan Darmanović, stressing that the most important thing is to preserve peace and stability in Montenegro.
He also emphasized that there was no fear of any attack on the property right and added that propaganda from many political structures in Serbia greatly contributed to the destabilization of the situation.
Commenting on the current relations between Podgorica and Belgrade and whether he thought they [relations] have never been worse since 2006, Minister Darmanović said that Montenegro has been striving to implement politics, which would contribute to the stability in the region and that good neighbourly relations have been one of its three main pillars of the foreign policy.
"It refers to Serbia as well – our neighbour and a significant partner. However, the latest events on the occasion of the new religious freedom law do not contribute to good relations. On the contrary, they are making the situation even worse," Minister Darmanović told MINA news agency.
According to him, the recent events represented a form of serious meddling into the internal affairs of a sovereign country, a NATO member state and a serious candidate country for the EU membership.
The most problematic thing, the Minister added, was that the highest-ranking Serbian officials interfered in this whole matter, while they were supposed to contribute to the good neighbourly relations and the stability of the region.
"Protesters targeted the embassy of MNE to Serbia, tried to burn the Montenegrin flag and the reaction of Serbia's state bodies was pretty mild, not to say – inadequate".
Darmanović also said he hoped there was room for relations between the two countries to go back to their 'normal state', primarily in terms of the EU integration and many other regional initiatives./ibna