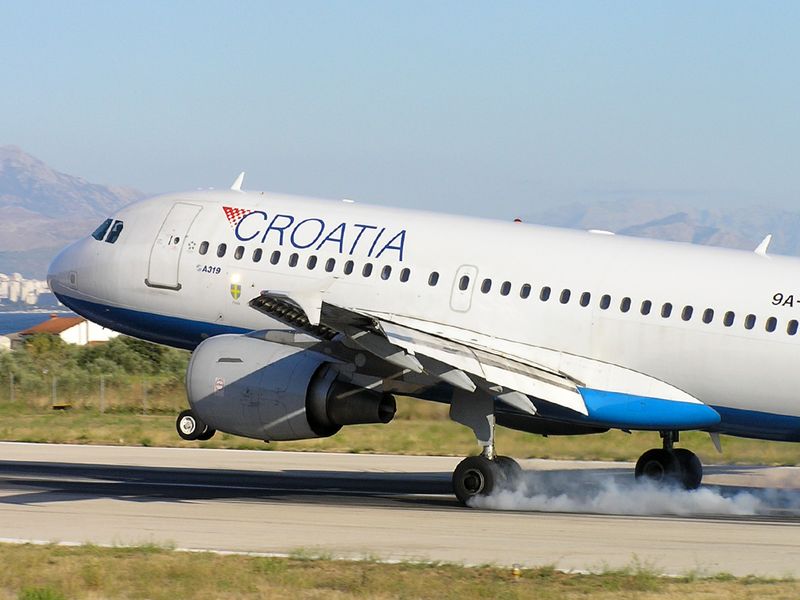 By Natasa Radic – Zagreb
After the urgent urgent recapitalization, the only Croatian national aircarrier – Croatia Airlines, will await the possible private owner –  announced Transport Minister Sinisa Hajdas Doncic. The minister confirmed that the government was considering that option, but he did not answer to the reporters whether the company will become the full property of a foreign investor.
Back in February, the media announced that Croatia Airlines lost 62.6 million euros in 2012, making a minus much bigger than the preivous year as in 2011 the loss was nearly 10 million. According to the preliminary financial report, the loss is mostly due to badly managed restructuring of the company. This is when the leaders of the company announced that 20 percent of employees will be made redundant.
– We do not run away from the fact that the number of employees must be decreased, but 20 percent is too much – said the president of the Independent Trade Union of Workers in the aviation industry Tomislav Rajkovic.
CEO of Croatia Airlines Kresimir Kucko said he does not believe that Croatia Airlines will bankrupt, but also noted that the restructuring of the company is necessary. He had earlier talked about reorganizing the company, including layoffs of as many as 20 percent of employees, from a total of 1100 who are currently working in Croatia Airlines.
Now Transport Minister Hajdas Doncic argues that the government has ended the recapitalization as the 'state aid', a subsidy which means that the restructuring plan can go into full operation. Minister compared companies such as Air Malta or Cyprus Air as examples of a similar restructuring. There is no alternative, says Hajdas Doncic and Croatia Airlines must provide half of the funds of the overall amount of state aid. After that, he says, the real recovery measures can start.
– These  must be achieved through the grounding of one part of the aircraft fleet, or canceling of certain routes. We are currently fighting for Croatia Airlines to keep on existing as a company. I believe that it is in the interest of all the employees to have a company that will continue to work, which means that certain rights and benefits must be reduced – announced Hajdas Doncic.