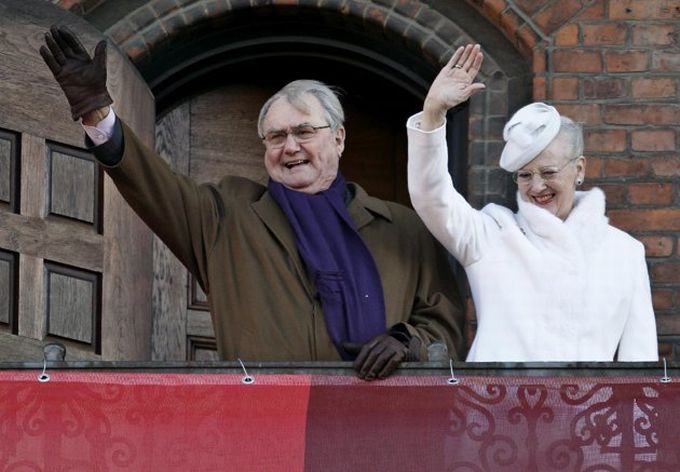 By Marija Avramovic – Zagreb
Danish Queen Margrethe II started today a four-day state visit to Croatia, where she will participate in a series of political, entrepreneurial, scientific and cultural events.
The queen and her husband Prince Henrik will have a meeting with Croatian President Ivo Josipovic and his wife this afternoon, after which they will meet with President of the Croatian Parliament Josip Leko.
"Prince Henry, and I are really looking forward to our forthcoming arrival to Croatia. We've both been to your country. My husband a few times, we've been together a long time ago, in 1978, when we went to your coast. Now I really look forward to visiting your country and the capital", told the reporters Queen Margrethe II, who has on the Danish throne for 32 years.
Among the delegation that accompanies the royal couple will be about thirty Danish companies, along with the minister of Food, Agriculture and Fisheries Dan Jørgensen, who will participate tomorrow in the Danish-Croatian business forum.
During this forum the Queen will participate at the regional forum on diabetes with Josipovic.
Denmark is the 20th investor in Croatia and one of their biggest investments is the brewery Carlsberg, which the delegation will visit on Thursday.
Since two nights ago the 12th Zagreb Film Festival (ZFF) was opened where, among other movies, the film from the Croatian-Danish co-production "Itsi-Bitsi" will be shown and its premiere will be attended by the Danish royal couple.
This is one of the fifteen Danish films that will be shown in this year's ZFF main and secondary programs.
The royal couple will visit the Zagreb Cathedral, the church of Saint Mark, the exhibition on Danish architecture and Ethnographic Museum.
During the visit, the Danish Agency for Culture and Croatian Ministry of Culture will sign an agreement on the exchange of experts in the field of underwater archeology, as well as an agreement on the digitalisation of Ejnar Dyggve's archives.