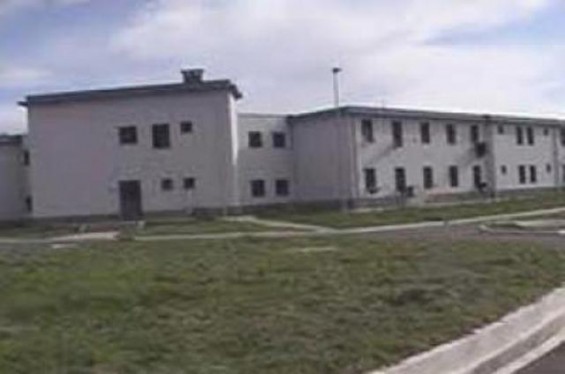 Korca, November 23, 2013
Seven dangerous criminals in the high security prison of Drenova in the district of Korca escape, police alarmed.
Official sources from the regional police directorate of Korca said that on Saturday evening at 19.15, seven people escaped the prison of Drenova.
The seven dangerous criminals who were convicted of serious offenses, were armed at the moment when they robbed a car near the external premises of the prison and disappeared.
Amongst the fugitives is also Admir Tafili, accused of the double murder of Pjetrushi brothers and sentenced to life in prison.
Tafili is also accused of killing the vice director of the police of Shkodra, Arben Zylyftari.
This is the second runaway of Admir Tafili, after that taken place in the prison of Lezha on October 2, 2010.
The other fugitives are Gezim Guri, Fran Mirashi (sentenced to life in prison) and Gezim Toma, Reiz Haxhiaj, Eduardo Lulo and Artur Gora.
The runaway of the seven inmates followed a strike organized a few days ago in this high security prison by them and a part of the inmates who demanded improvement of the conditions in the cells and other environments of this correctional facility in Drenova, Korca.
Due to previous precedents, there are suspicions that the fugitives may cross the Greek border in order to hide from the Albanian police.
Florion Serjani, Public Relations Director at the Ministry of Interior, said to IBNA that special police units and RENEA have set off for the area where the fugitives are believed to be found and have informed and mobilized police forces of neighboring countries, Greece and Former Yugoslav Republic of Macedonia. /ibna/