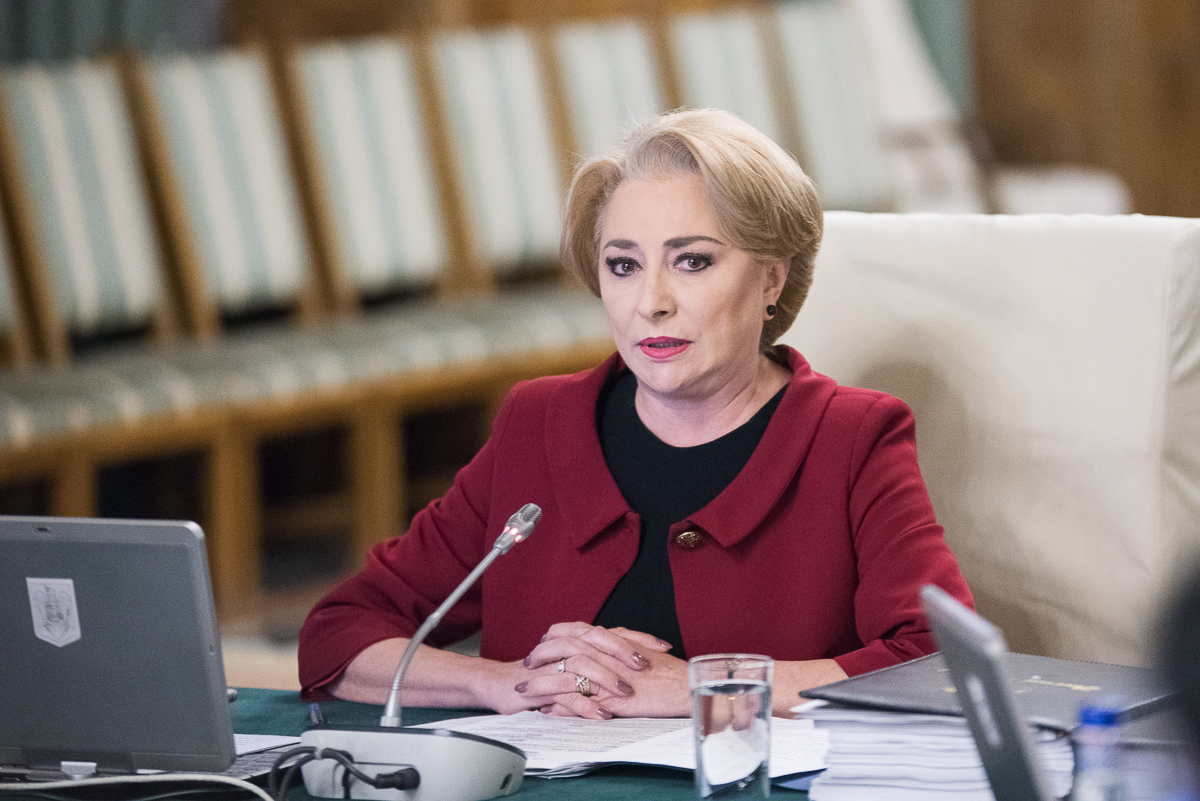 Six days after the massive expat anti-government rally in Bucharest whose dynamic frightened the government that decided to lead things by using force and chemicals, Romania's prime minister Viorica Dăncilă wrote on Thursday, August 16, a letter to European Commission president Jean-Claude Juncker and prime vice president Frans Timmermans complaining about what happened during the protest. She claimed that it was "an attempt to remove her cabinet by violent means", as romania-insider.com wrote.
As government sources said, she has also hit out at the country's head, Klaus Iohannis, saying that not only has he unfulfilled his constitutional role as mediator but also called for more protests.
The Romanian premier also spoke of the role and actions of the law enforcement forces saying that they did nothing more or less that what the country's law dictates. She added protesters' legal complaints linked with violence and assaults against them by the riot police would be investigated.
Meanwhile, earlier that Dăncilă's letter was written and sent to Juncker and Timmermans, express.co.uk presented the views of two political scientists who say that "Eastern European countries such as Romania are experiencing a return to authoritarianism some 30 years after the Prague Spring uprising as the ruling government tightens its grip on power."
According to Marius Stan, research director of the Hannah Arendt Center at the University of Bucharest and Vladimir Tismaneanu, professor of politics at the University of Maryland the government reacted with brute force to make clear that an uprising would not be tolerated, read the news website.
Tismaneanu who writes for POLITICO said: "The ruling Social Democratic Party — in fact a kleptocratic mafia — knew that if the protests succeeded in the capital, its grip on power would be at risk. Thankfully, immediate national and international outrage ensured authorities refrained from using force as protests continued over the weekend. But as demonstrators keep up the pressure and demand the government's resignation, what happens next is far from clear."
Both Stan and Tismaneanu are of the opinion that "Romania's second wave of authoritarianism stems from the all-pervasive (in all fields of social life and state institutions) corruption of its ruling class and its desire to quash those who challenge its status."
Lastly, they both said that "What the ruling party's barons are planning these days is nothing less than a state takeover, no matter how laborious and primitively designed. Prime Minister Viorica Dăncilă has proven herself to be a pathetic puppet, and is grossly incompetent. Countless grammatical gaffes have made her the laughing stock of a whole nation."…. / IBNA