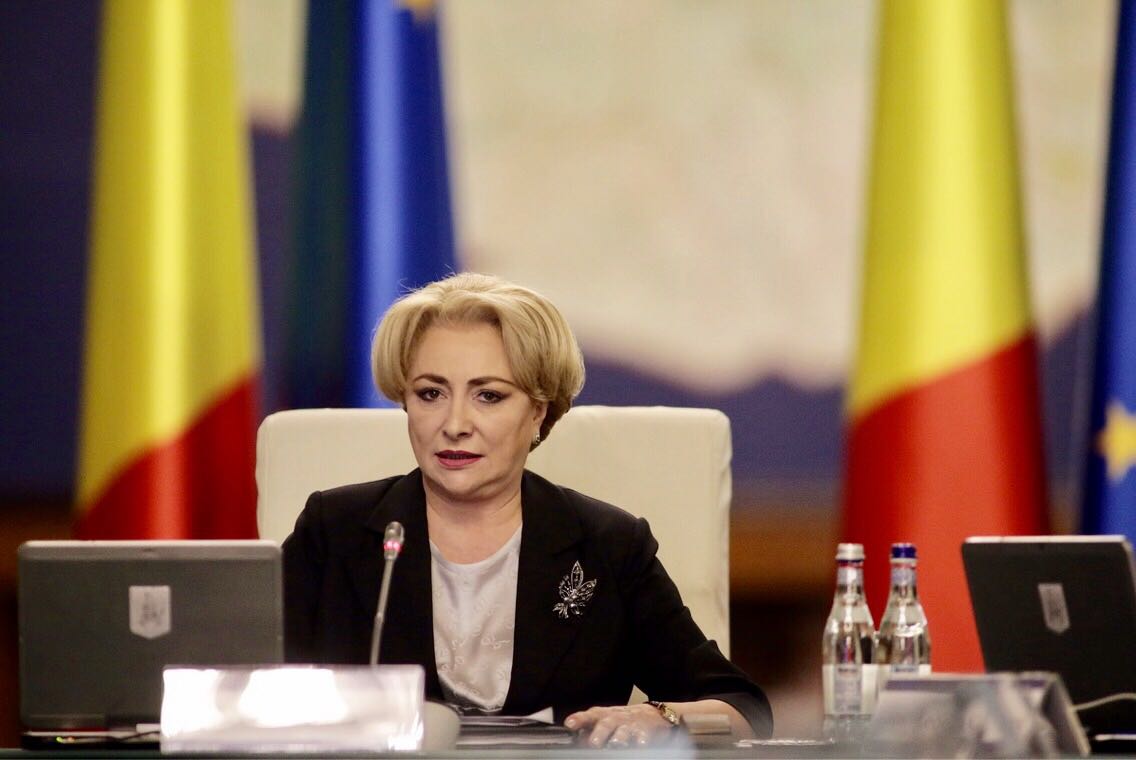 The Social Democratic Party's candidate for the second round of the Romanian Presidential Election Viorica Dancila gave a press conference after her opponent Klaus Iohannis's refusal to have a public debate with her. The media interview took place an hour before Klaus Iohannis's scheduled public discussion.
Viorica Dăncilă accused the current head of state of cowardice, arrogance, and "extremist approaches", his refusal of any public political debate, of his inability to make an account for his presidential term. The Social Democratic Party's candidate made her own account after 21 months as head of the government, citing an increase in pensions and salaries for civil servants. As Hotnews notes "during an open dialogue with the press", Viorica Dăncilă systematically attacked her opponent for the presidency for two and a half hours.
In the field of foreign policy, the accusations of Viorica Dancilă addressed to the President focus mainly on the lack of concrete results "for Romania and Romanians" on Romania's accession to the Schengen Area, on the Cooperation and Verification Mechanism (CVM) or of a non-permanent seat at the United Nations Security Council.
Concerning her term of office as head of government, Ms Dăncilă recalled that she wanted to bring "certain things to Romania", either in the field of 5G telecommunications networks, or in the context of the nuclear power agreement with the US or with the contracts that have been signed with investors from the European Union or third countries.
In addition, the Social Democrat candidate said that Romania must have a "good relationship" with Russia, based on dialogue and international principles, and that Chinese investments in Romania were "necessary". She also said that the Romanian Presidency of the Council of the European Union, which organized more than 1,300 events, was one of the achievements of her government.
The Social Democrat candidate also claimed that she did not act in the sense of an "attack on justice", saying that she had "corrected" the deciations of the Minister of Justice who had tried to intervene in the field.
The leader of the Social Democrats favored the transfer of the Romanian Embassy in Israel from Tel Aviv to Jerusalem after an "analysis with all the Romanian institutions involved" is conducted, "in accordance with international law". I think since the United States of America has moved its embassy, ​​we can take the same initiative and move our embassy from Tel Aviv to Jerusalem"./ibna