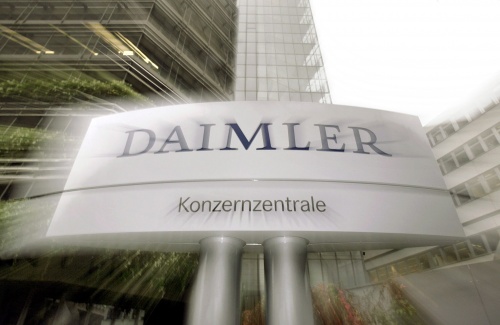 By Daniel Stroe – Bucharest
The German automaker Daimler officially announced today it would invest 300 M Euros in a production plant in Romania, confirming reports in both the Romanian and German media about the group's intentions to expand its business to SE Europe.
Daimler already operates two production units in Romania through a auto component company, Star Transmission. The company is a joint venture between Daimler AG and the Romanian state, the two factories in Cugir and Sebes (in central Romania) employing about 800 people. Beside auto components, Star Transmission, which had a turnover of about 31.5 million Euros in 2011, also provides worldwide engineering services.
"The Daimler AG Board of Management has decided to expand the Mercedes-Benz Cars powertrain production network. Following approval by the Supervisory Board, additional capacities for transmission assembly are now planned to be established at the Romanian Daimler subsidiary, Star Transmission. For the production of a new generation of automatic transmissions more than 280 million Euros shall be invested in Romania. Overall, the company plans investments of more than 300 million Euros there" reads a press release of the company.
The group's official announcement comes weeks after the media revealed the German groups looks into expanding its business in Romania. Romanian PM Victor Ponta has recently revealed a big German car maker is interested in opening a production plant in Romania. In this respect, the Romanian Government has signed a memorandum of understanding with "one of the most prestigious auto companies in Germany", Ponta said at that time, refusing to name the company.
Ford and Renault are already present in Romania with two production plants in Craiova and Pitesti. Speaking at the Ford plant in Craiova, Romanian President Traian Basescu pointed out two days ago he expects the American investor to reach the production target agreed with the Romanian government once the economic crisis is over. At the same time, Basescu urged the Romanian central authorities to speed efforts to expand road infrastructure to help supply and exports.
The plant in Craiova, which followed an 800 million Euros strong investment, has the capacity to produce 3000.000 cars and 350.000 engines per year. The company hopes to reach 80.000-100.000 units in 2013, depending on the demand volume on a market still plagued by the economic crisis.
Renault has so far invested more than 2 billion Euros in its production plant in Pitesti and research center in Titu and created about 130.000 jobs in its 800 supply centers and 95 sale units across the country. Renault had a turnover of about 3.9 billion Euros, namely 3 per cent of Romania's GDP.