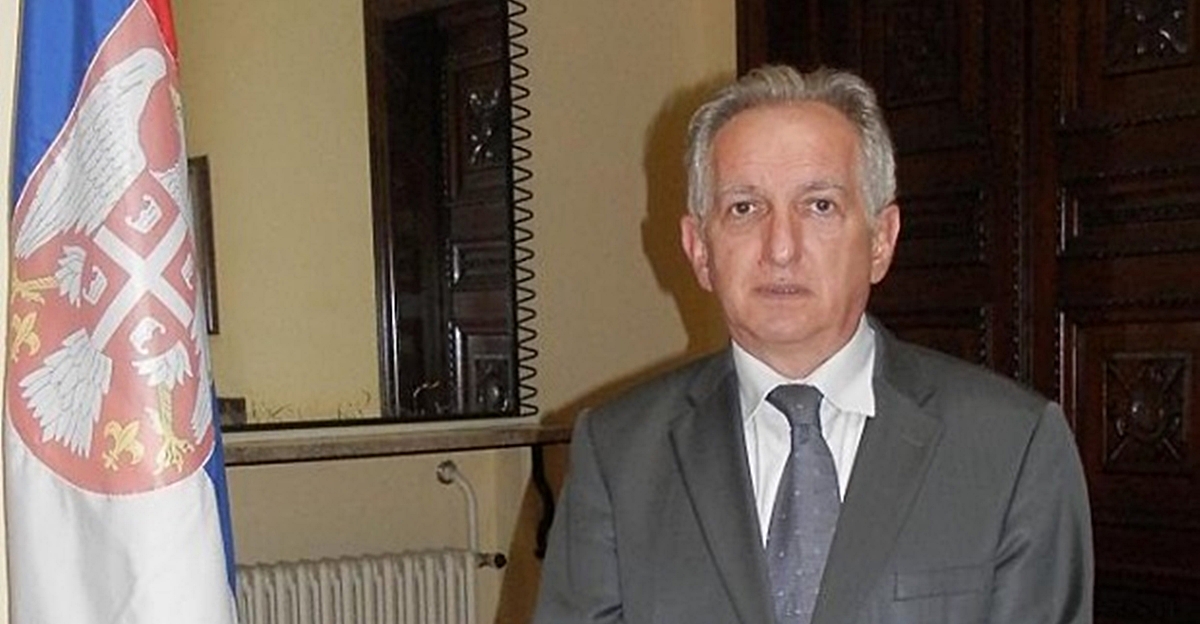 The comments by Serbian Foreign Minister Ivica Dačić regarding Bulgarian Prime Minister Boiko Borissov and the Kosovo issue were unacceptable and did not meet Bulgaria's expectations for the maintenance of friendly neighbourly relations, Serbian ambassador Vladimir Ćurgus (photo) was told on being summoned to the Foreign Ministry in Sofia on July 8.
Ćurgus was summoned by the Foreign Ministry after Dačić lashed out at Borissov over comments the Bulgarian Prime Minister made, that EU foreign policy chief-designate Josep Borrell should defend the EU position on Kosovo, rather than that of Spain, of which Borrell is currently Foreign Minister and which does not recognise Kosovo as independent.
Dačić said that the EU position was that Kosovo was not independent and Borissov should not lecture Borrell on how to act.
Bulgaria's Foreign Ministry said that at the meeting, Ćurgus was told that when making his comments at a news conference in Poznań, Borissov had been speaking as a European politician, and the comment from a foreign minister from outside the EU was, in this case, inappropriate.
Bulgaria's role in the European integration in the Western Balkans, and in particular in the Republic of Serbia, was also highlighted, as was the success of the Bulgarian Presidency of the Council of the EU, which succeeded in bringing back this key issue for the region to the European agenda, the Foreign Ministry said.
The meeting also raised the issue of a subsequent statement by Dačić to Tanjug news agency, which was also considered unacceptable by Bulgaria.
"In this regard, there was a strong expectation that such statements would not be repeated in the future."
The Bulgarian Foreign Ministry said that Ćurgus expressed thanks for Bulgaria's support for the European path of the Republic of Serbia and underlined the ties between the two nations, paying attention to the emotional nature of the statements.
"We are all interested in good relations with neighbours and stability in the region," Ćurgus said.
As Serbia's ambassador had been summoned to the Foreign Ministry in Sofia, on July 8, the chargé d'affaires of the Bulgarian embassy was summoned to the Foreign Ministry in Belgrade. By late afternoon, no statement on these talks had been posted on the website of the Serbian Foreign Ministry./ibna