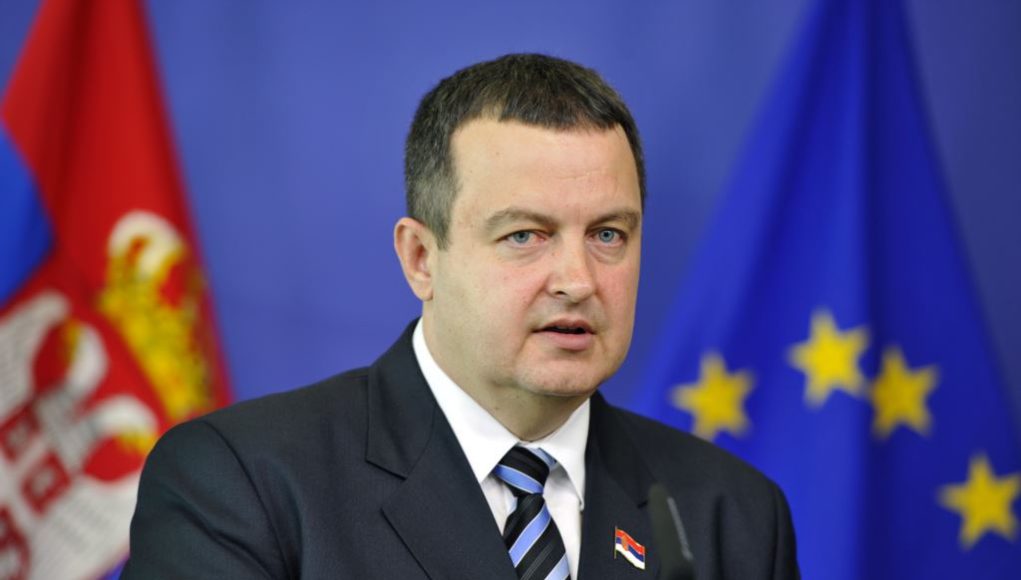 Serbia will not recognise Kosovo's independence in order to become a member of the European Union, Serbian Foreign Minister Ivica Dacic has categorically stressed in an interview with Belgrade's Vecernje Novosti.
This is Serbia's response to statements by the German, Christian Democrat MP, Peter Beyer, who -on his recent visit to Belgrade and Pristina- said that,if Serbia wants to become an EU member-state, must first recognise Kosovo.
"Serbia is not going to violate the Constitution and violate its principles by recognising Kosovo's pseudo-state to get some kind of European carrot-prize", Ivica Dacic underscored.
The Serbian government official, after pointing out that the views expressed by the German MP were taken seriously, noted that the process of finding a solution under the auspices of the EU, in this framework of mind is rendered useless.
"If this is the case then why is the (present) dialogue held in Brussels? Why go through this exhaustive and painful process if the result is known in advance?", was Dacic's rhetorical question.
Serbia's FM also stressed that, despite Germany's persistence on Pristina's recognition, Belgrade's efforts to pursue a definitive, lasting solution based on the defence of (Serbian) national interests will continue.
"The messages from some important western countries and especially from the United States give us the right to strive for a solution, respecting the existing state of affairs and the principles of international law, cruelly violated in 2008 by Pristina with its unilateral proclamation of independence", highlighted the minister…. / IBNA