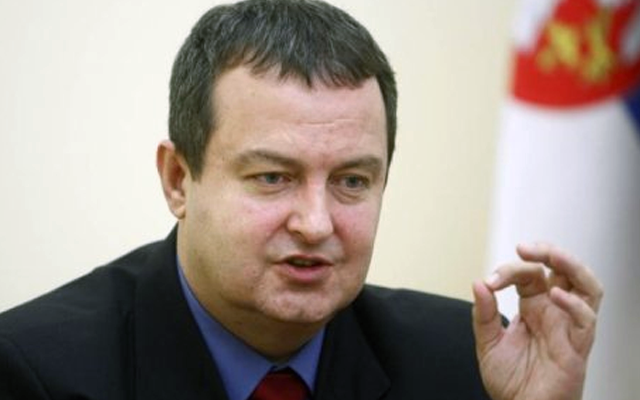 Pristina, April 29, 2013-The Prime Minister of Serbia, Ivica Dacic has declared that if Serbia doesn't accept the agreement reached with Kosovo, this would be catastrophic for Serbia. Dacic is against the holding of a referendum on this issue. "Serbia has tried everything in Kosovo, but it has never succeeded", said Dacic.
Dacic has reiterated the declaration made by the Prime Minister of Kosovo, Hashim Thaci according to whom the agreement is not ideal. "The agreement is not ideal, but nonetheless, it must be accepted unanimously. Along with Deputy Prime Minister Alexander Vicic, I will hold fresh talks tomorrow with the Serbs of Kosovo. Nevertheless, it would be best if the referendum is avoided, because it would cause great divisions in Serbia", said Dacic.
In principle, Dacic said that he doesn't support the referendum, but isn't even against it. Dacic said that if the people contest the agreement in a referendum, then the government must fall. "I invite all Serbs to understand the fact that we have tried everything with Kosovo, but never succeeded. Therefore, more maturity is needed now to put Serbia into a new position in the world", added Dacic.
Northern Serbs have warned the holding of a referendum to decide whether to accept the agreement or not. Dacic and Vucic have planned to visit Kosovo tomorrow. Meanwhile, the President of Kosovo, Atifete Jahjaga said that Kosovo cannot allow this referendum to be held in the territory of Kosovo. /ibna/