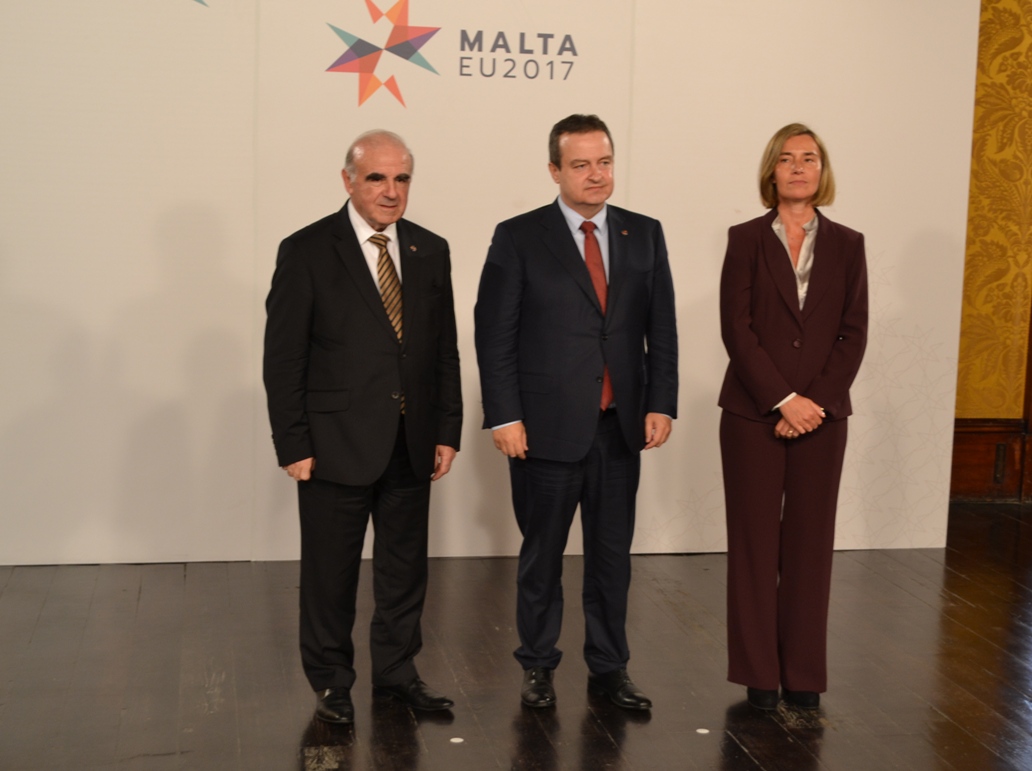 What would be the role of the Socialist Party of Serbia (SPS) in the government when current prime minister resigns and starts its presidential term; Socialist leader Ivica Dacic may succeed Aleksandar Vucic and become premier, report Belgrade media. Still, Dacic is reserved over that idea.
Dacic, according to his own words, did not even think about it when he was deciding to support Vucic in presidential race earlier this year, as he told N1 TV. "Socialists would probably be happy", he admits.
When asked what he would change if he becomes PM Dacic replied: "You shouldn't ask me that because that issue is absolutely not in the agenda now.  I cannot talk on hypothetical things".
Dacic, who already was premier from 2012 to 2014 and is now foreign minister, added that "those who were seen by the newspapers" to succeed Vucic would certainly not overtake his current role. Sociologist Jovo Bakic shares Dacic's opinion.
"As the prime minister, Dacic would undoubtedly boost SPS, and therefore it should not be expected from Aleksandar Vucic to allow that", Bakic said.
He argues that SPS's decision to take part in Vucic's Serbian Progressive Party (SNS) coalition was bad for Socialists; only party bosses took advantage from coalition, Bakic claims.
Dacic says that SPS has become stronger after recent elections in five municipalities, adding that his party has "preserved its identity" following the presidential elections. "We have not supported the SNS candidate, but chosen Aleksandar Vucic as the nominee of all of us. Everybody knows who am I, I'm the president of the Socialist Party", he insisted.
Djordje Vlajic, a journalist, told N1 that SPS's decision to uphold Vucic was pragmatic; but giving up from its own candidate would have consequences, he added.
"The unconditional support and, I would say, even more than that, have certainly influenced on losing the part of the identity within the SPS. In long terms, that would not contribute (to SPS)", Vlajic said.
According to the latest polls conducted by IPSOS agency, SPS would get eight percent if elections were held today. That is almost half of the votes it has gained in 2016 elections./ΙΒΝΑ