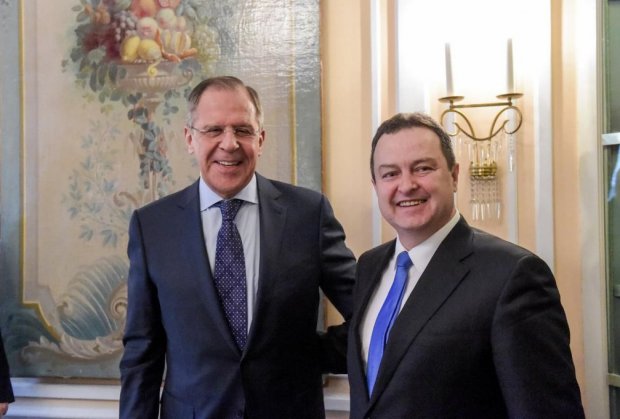 Serbian Foreign Minister Ivica Dacic will travel to Moscow on December 20 to meet with his Russian counterpart Sergey Lavrov, according to a statement by Russian Foreign Ministry spokeswoman Marja Zaharova.
Lavrov and Dacic will discuss bilateral and international issues, as Tass news agency reports.
The Serbian Foreign Minister said earlier today that there would be no respite for the Government during the festivities and public holidays, announcing in this context his visit to Moscow on Friday and in Beijing on January 2.
Ivica Dacic met today with the Ambassador of the Russian Federation Alexander Bocan Harchenko, with whom he had the chance to discuss the prospects of further bilateral cooperation, with special emphasis on activities aimed at improving the economic relations between the two countries.
The upcoming preparatory meeting of the Serbian-Russian Intergovernmental Committee on Trade, Economic, Scientific and Technical Cooperation with Russian Vice President Yuri Borisov co-chaired by Dacic was also brought up.
Both sides welcomed the dynamic of the highest-level meetings between Serbia and Russia, while agreeing that the positive trajectory in the field of co-operation is fully in line with the friendly relations between the two countries. /ibna