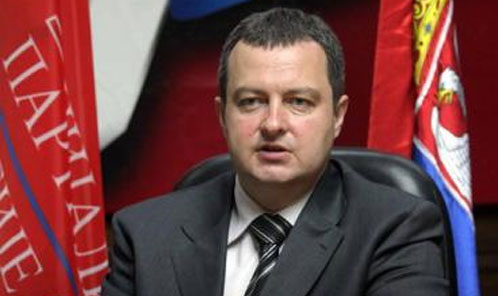 Review by Christos T. Panagopoulos
Serbian Prime Minister, Ivica Dačić, stated on Wednesday that "a cabinet reshuffle should be a change for the better and give new momentum so the government could achieve its goals".
According to Tanjug News Agency, the governmental coalition's leaders have not yet discussed Mr. Dacic's decisions, but as the latter noted, such a measure is essential in order to "stop Serbia's economy from lagging further behind and to create a stable political system".
An intergovernmental conference will take in the next days in Belgrade, where all scenarios will be discussed and the reshuffle's outcome will be known by July 27th, a landmark date for Serbia, as it is the first anniversary of the cabinet's formation.
Source: Tanjug