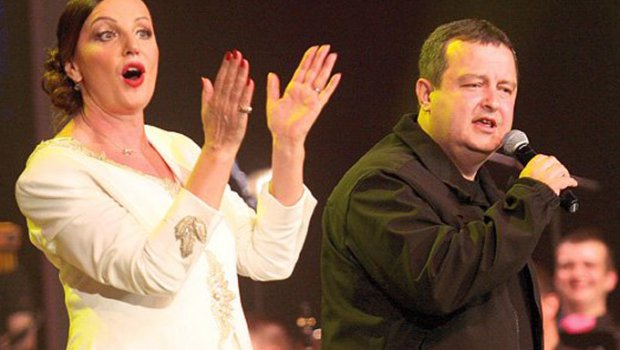 Belgrade, July 26, 2016/Independent Balkan News Agency
By Milos Mitrovic
Croatia's decision not to block the opening of the new chapters in EU-Serbia accession talks was not the result of German chancellor's "pressure" on Zagreb, Croatian daily Jutarnji list claimed today, citing diplomatic sources which were present at the EU-Western Balkans summit in Paris on July 4. The source revealed details from the summit presided by French president Francois Hollande; allegedly, Serbian foreign minister Ivica Dacic singed a birthday song to his Albanian counterpart Edi Rama.
"Although Germans, including Angela Merkel, weren't always satisfied with our demands (to Serbia) – because they wanted the opening of the chapters with Serbia by the end of June – the claims which suggested that they have put pressure on Croatia were completely false", the source explained. "They have never put pressure on us".
The whole problem was about one formulation over which Croatia has temporarily prevented progress in EU-Serbia talks, Jutarnji list reveals.
Zagreb still insists that Serbia should change its law on universal jurisdiction on war crimes trials. In days that followed the Paris summit, Croatian foreign minister Miro Kovac threatened that Zagreb would "totally block" EU-Serbia talks.
At the Paris summit, Croatia has demanded from Serbia to bind to "good-neighboring cooperation in processing war crimes by avoiding conflict of jurisdiction and providing nondiscriminatory processing of the war crimes"; furthermore, the Croatian side insisted on adopting the conclusion that "all open questions in that regard should be completely resolved", diplomat source told Croatian daily.
When Kovac finally revealed that negotiating sides were close to a deal, he got an applause. "Serbian foreign minister Ivica Dacic got another applause in the Elysee Palace because he singed a birthday song to his Albanian counterpart Edi Rama", source said. Still, top EU officials were shocked by Dacic's gesture.
But this was not surprising for Serbian public, because Dacic frequently sings. Some tabloids, however, condemned him for singing to the "archenemy".