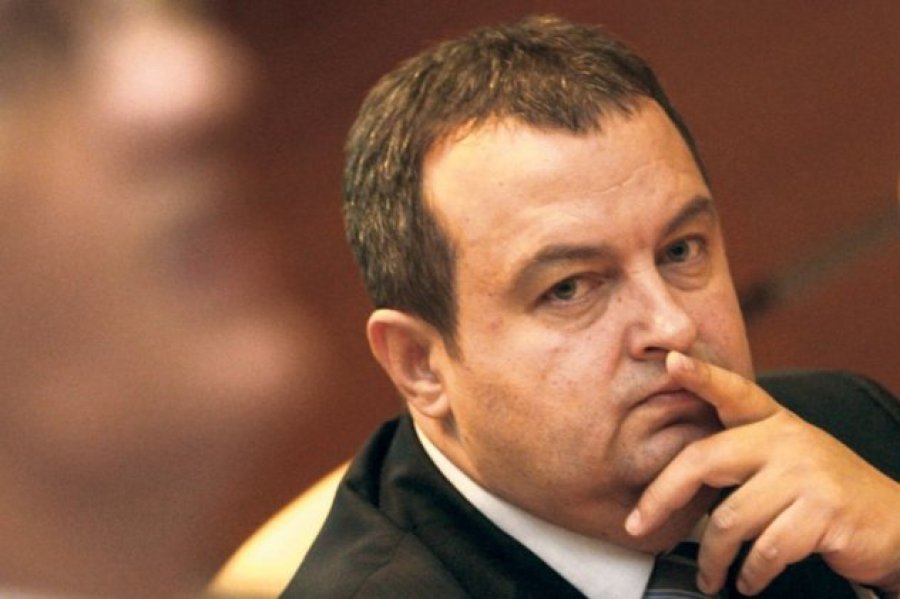 By Miloš Mitrović – Belgrade
Serbian Prime Minister Ivica Dačić said that the armed attack on the representatives of Eulex Mission in Kosovo was an act of extremism, rather than patriotism. Gunmen shot dead a European Union custom officer in a mainly Serb North of Kosovo on Thursday, dealing the mission its first fatality since deploying in 2008. The victim is Lithuanian member of EU Mission. One custom officer from Czech Republic was wounded in the attack near Zvečan.
"This was not shot at the Eulex mission; the target was rather the future of Serbian people in Kosovo and Metohija, as well as the future of Serbia and its citizens", Dačić emphasized at the press conference in Belgrade. Conference was also attended by Czech Foreign Minister Jan Kohout. "The madness of extremism which exists in all sides represents serious threat to peace, stability and security in Kosovo", Serbian Prime Minister added.
Dačić rendered that the attack would harm the interests of Serbia and especially the interests of Serbian people in Kosovo. He stressed that the government sharply condemns the incident. According to Dačić, Serbia has already offered Eulex its assistance for investigation if needed.  Belgrade has sent notes of condolences to Eulex, as well as to Lithuanian Government and to the killed officer family.
Aleksandar Vulin, Minister without Portfolio who is in charge for Kosovo and Metohija said that "the perpetrators of the crime are the greatest enemies of Serbs and Serbia". "Everything is still in the phase of investigation, so we do not know who the perpetrator is, but I want to condemn, on behalf of the Serbian government, in the strongest terms this tragedy that happened and which cannot possibly be a coincidence, let alone stay unpunished," Vulin told Tanjug.
Vulin emphasized that the objective of the crime was to "generate the violence in Kosovo and Metohija, to avert Kosovo Serbs from voting in local elections" in November "and to harm Serbian path towards the European Union".
Nonetheless, Vulin stressed that "tragedy cannot change the positive international image of Serbia which was created by enormous efforts" of the current Government.  Head of the Kosovo and Metohija Committee in the Serbian Parliament Milovan Drecun shares Vulin`s position that the "intention of the perpetrators was to destabilize the North of Kosovo ahead the local elections". He said that provocations and incidents caused unknown persons have been occurring in the north before, and all of them were attributed to the Serbs.