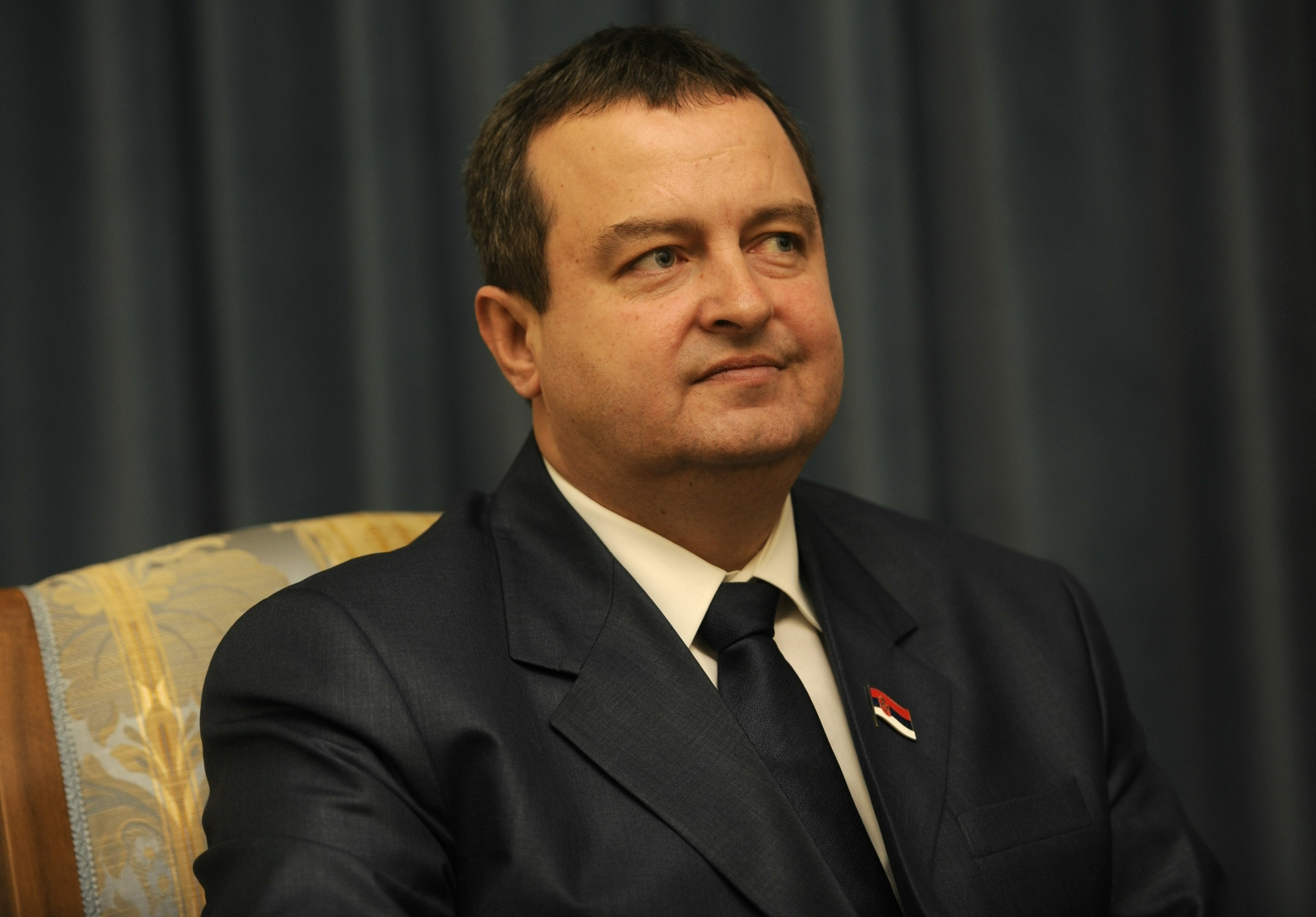 Belgrade, December 12, 2014/ Independent Balkan News Agency
By Milos Mitrovic
Serbian deputy Prime Minister and Socialist Party of Serbia (SPS) head Ivica Dacic had a telephone conversation with Vojislav Seselj, leader of the extremely nationalistic Serbian Radical Party (SRS), Serbian media report today. However, the discussion interpretations presented by Dacic and Seselj are in contradiction.
According to Dacic, Radicals want to "attack" SPS voters. "Seselj has appealed to socialists to left the party and become SRS members and to stop to support me and Aleksandar Vucic (Prime Minister), Dacic told Vecernje novosti daily. He added that Seselj has demanded to talk via Skype to SPS congress delegates.
SPS will hold party elections at the congress on Sunday. Dacic is the only candidate for the party leader.
"We have responded to him that he (Seselj) and his politics are the greatest evil for Serbia and Serbian people and that he jeopardizes country's international position by his statements", Dacic explained.
In November Seselj was temporarily released from International Criminal Tribunal for the Former Yugoslavia (ICTY) detention center in The Hague. Seselj surrendered to the ICTY in February 2003 over war crimes allegations. Since than ICTY did not succeed to issue the verdict in his case. Soon after coming to Belgrade, Seselj gave several statements reiterating his positions on "Greater Serbia".
By such claims he has provoked reactions from Croatia; the peak was Prime Minister Zoran Milanovic's cancellation of attendance to next week's Belgrade summit of China and Eastern and South-East European countries. European Parliament, following the initiative of its members from Croatia, has adopted "Seselj" resolution stating that Serbia has failed to dissociate itself from SRS leader's hate speech.
"Seselj is the main opponent of SPS… Those who are supported by Seselj are the greatest losers", Ivica Dacic told Vecernje novosti.
From 1991 to 2012 Seselj's party was among major political groups in Serbia. However, after Seselj's 2008 split with Tomislav Nikolic and Aleksandar Vucic which are now the President and the Prime Minister of Serbia respectively, SRS became marginal, out-parliamentary party.
Seselj's interpretation of the conversation with Dacic is different.
"He has begged me to support him at socialists congress. I answered that he should prepare video link and that I would talk… Of course, I will not give you the details. It would not be polite, but I can make a joke with Dacic", Seselj said.