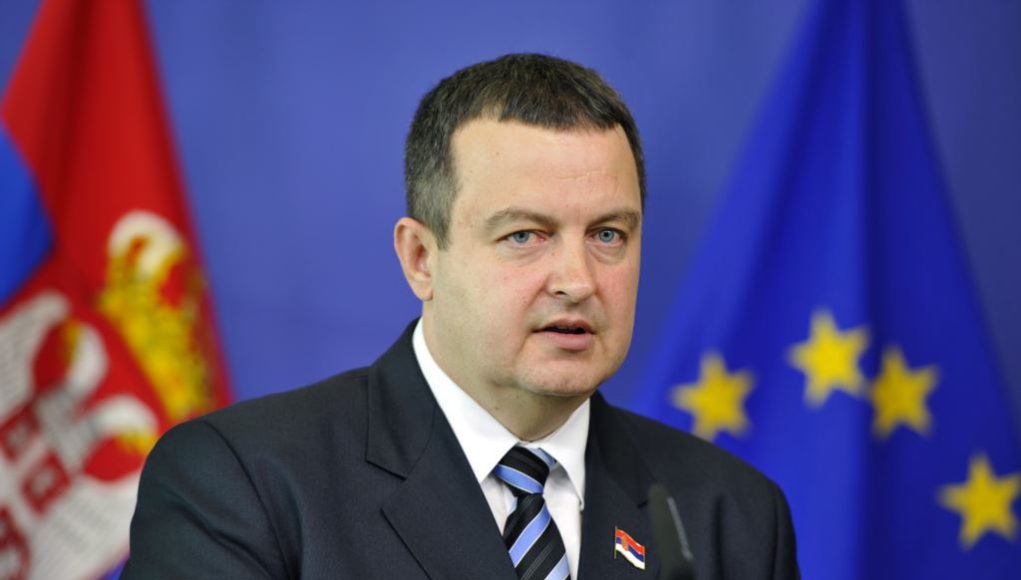 Serbia attaches great importance to the Organization for Security and Co-operation in Europe, which is one of the few groups to jointly address a wide range of existing and new security challenges, Serbian Foreign Minister Ivica Dacic said Tuesday night.
Speaking at the annual reception of the OSCE mission in Serbia, Dacic said that despite the differences and distrust currently prevailing among some participating countries, the OSCE remains a forum for gathering countries at the same table and discuss equal issues that concern them.
Our country, as one of the key actors of security, long-term stability and economic growth in the region, has demonstrated this commitment to the OSCE, also during the successful presidency of the Organization in 2015, Dacic noted, adding that of the 57 participating countries only Serbia has two OSCE missions on its territory, the mission in Serbia and the mission in Kosovo.
"We believe that the support provided by the Organization's presence to our organizations and institutions is extremely important. In this context, I would like to emphasize in particular the support of the mission in the process of drafting the strategy for the media, judicial reform processes, home affairs and the improvement the electoral process", the minister said.
He also said that to monitor the upcoming elections in Serbia, in order to monitor the implementation of recommendations and improve the electoral process, the Serbian government decided on August 29 to set up a working group for co-operation with the OSCE and the ODIHR, chaired by Vice President and Minister of Interior Nebojsa Stefanovic.
This working group, he added, is looking at areas that can be improved in the short term so that citizens have an even better electoral process.
He estimated that the Serbian government had done a lot in the previous period, notably in drawing up the electoral list, stating that ten conclusions of the working group on co-operation with the OSCE and the ODIHR were adopted on 26 September, further improving the electoral process in the country.
Dacic sees the upcoming OSCE ministerial meeting in Bratislava as an opportunity for the participating OSCE States to gather again at a high level, to consider all current issues and to make decisions that will pave the way for the Organization for the following period and stresses that Serbia remains committed to the values ​​and objectives represented by the OSCE and will continue to be a credible partner in future challenges.
In this sense, Serbia will be a sincere partner of the OSCE mission to Serbia, which, as before, will provide support and assistance./ibna