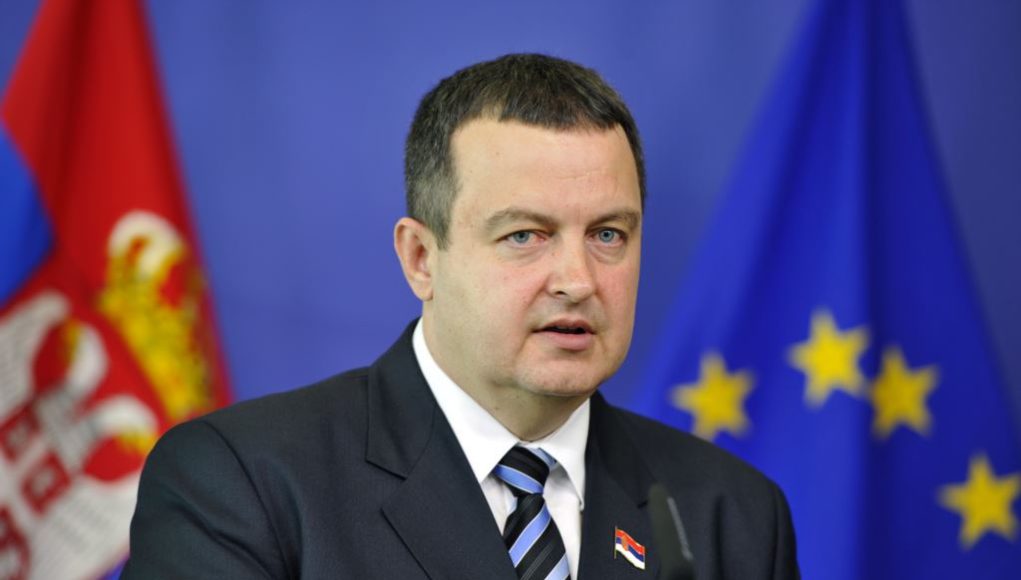 "Serbia will not apologize to anyone for convicting those who killed Serbs", Serbian First Vice President and Foreign Minister Ivica Dacic told Tanjug.
The note signed by the Bosnian-Herzegovinian Foreign Ministry dated yesterday, which was sent to the Serbian Foreign Ministry for publication in the media, and only after publication was it to be delivered via email to the Serbian IJC, is completely unacceptable and out of diplomatic practice, said Serbian Foreign Minister Ivica Dacic.
The Serbian Foreign Minister went on to add that interfering in the work of the judiciary, and in particular in procedures related to war crimes, was completely unacceptable. "War crimes constitute a universal affair, and every perpetrator deserves to be brought to justice and be punished for their crimes".
"My question is whether crimes committed against Serbs are less important and whether they should go unpunished", Dacic wondered. "The fight against impunity after committing crimes is one of the fundamental principles of the modern rule of law and the rule of law. So why has BiH so far not prosecuted Husein Mujanovic for crimes against Serbs in Sarajevo, who was the camp commander in Hrasnica, who illegally imprisoned 30 Serb citizens severely tortured, and who killed the most, if it says that the issue falls within their competence?
Only by shedding light on all crimes committed during the armed conflict in the territory of the former Yugoslavia and by prosecuting the perpetrators can we achieve lasting reconciliation. The law on the organization and competence of government agencies in war crimes proceedings is in full compliance with international law, practices and customs in modern states; in Serbia, war criminals have been prosecuted not only against Serbs, but also against Croats and Muslims.
That is why we completely reject Sarajevo's claim that it is a legal-political means. After the Serbian ICJ was informed by Ambassador Aida Smajić that she had been invited to consultations in Sarajevo in response to such a procedure, I called the Ambassador of Serbia to BiH Aleksandar Đorđević for urgent consultations in Belgrade. Therefore, he will not be able to respond to the invitation for a meeting with Šefik Džaferović and will return to Sarajevo only after the return of the BiH ambassador to Belgrad". /ibna