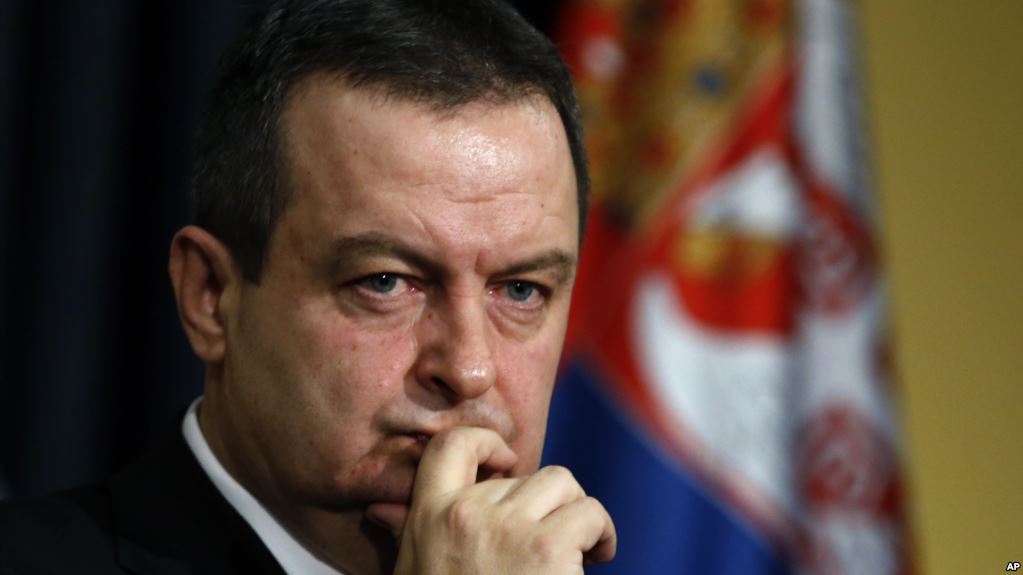 The reshuffle of the Serbian government has not been the priority of the country's leadership, deputy prime minister and Foreign minister Ivica Dacic said on Monday. Serbia is now faced with "far more difficult" issues, he went on, adding that, "they demand from us to say what our stance on the Skripal case is".
Dacic obviously alluded to pressure from the West that is being put on Serbia, that has to do with the latter's Foreign policy which is 'balancing' between Brussels and Moscow. Sergei Skripal, former Russian agent, and his daughter were allegedly poisoned in the United Kingdom earlier this month. The case provoked new tensions between Russia and West.
According to Danas daily, president Aleksandar Vucic and prime minister Ana Brnabic will start talks over a government reshuffle later today. "As much as nine ministerial posts will be the issue", Danas reported.
"At this moment, this (reshuffle) might not be the priority for the country's leadership, despite the fact that the matter is interesting to both the media and the citizens", Dacic told TV Prva. "These talks will be held with Aleksandar Vucic, who is the president of the strongest party (SNS), in the days and weeks to come", Dacic said.
When asked if he has been concerned that he could be "reshuffled", Dacic said that "such issues are not dealt with this way".
"My advantage is the fact that I am the leader of the second strongest party in Serbia (SPS). Therefore, this is about the strategic co-operation between the SNS and the SPS and their long term relations rather than personal positions", he concluded.
At the same time, Serbia is, in his words, faced with far more important and difficult issues, as has been mentioned in the beginning. "What we have in the world now… It's rather an ice war than a cold one… They demand from us to express our position on Skripal case; the issue of our economic co-operation with China is also on the table as well as regional stability".
U.S. and EU officials are, according to diplomatic sources, getting more and more impatient with Serbia's "sitting-on-two-chairs"- Foreign policy which means that the country strives to join the EU while, simultaneously, it is Russia's strategic partner. Serbia's strong bilateral ties with Beijing are also a reason of "concern"…. / ΙΒΝΑ