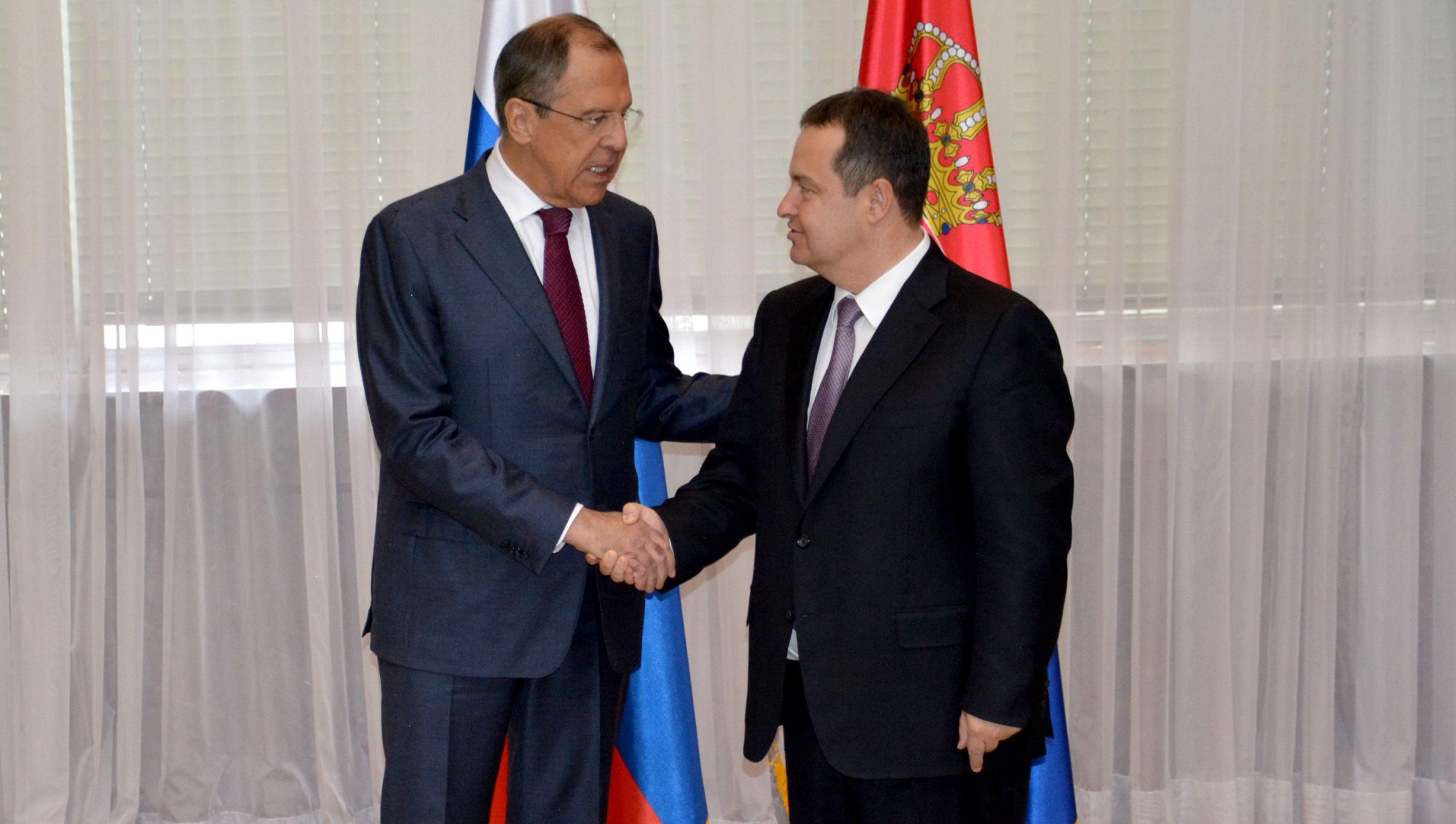 "It is more logical for the U.S. and the UK to withdraw their recognition of Kosovo – than for Russia to recognise it."
These were the words the Serbian Foreign Minister, Ivica Dacic used to describe how he considers the 'balance' in the region in connection with Russia.
His comment was made after the meeting he had in Belgrade with his Russian counterpart Sergei Lavrov, who is on a two-day visit to Serbia. One could say it was an indirect answer to Hashim Thaci's point of view, that Belgrade "would be able to step out of the false mythology" (German daily Die Tageszeitung) if Russia recognized Kosovo.
According to Dacic's opinion, expressed at the joint presser he had with Lavrov "the Greater Albanian rhetoric is the biggest threat in the region", as cited by B92. The Serbian politician publicly thanked Moscow for the provided support to his country, more particularly over the territorial sovereignty and integrity of Serbia with regard to Kosovo.
"It would be more logical for the United States and Great Britain to withdraw their recognition of Kosovo, and this would have the effect of quieting down Greater Albania hysteria, which is the biggest threat in the region," Dacic said.
Lavrov, too, commented on the remark made by Kosovo's President. He reiterated that Russia holds a firm position in the matter, with clear support to Serbia.
"He, like most politicians in Pristina, should be dealing with his own affairs, especially the fact that they are accused of committing war crimes," Lavrov noted. He also repeated that "unlike some European countries, Russia was committed to UN Security Council Resolution 1244", B92 reads…./IBNA