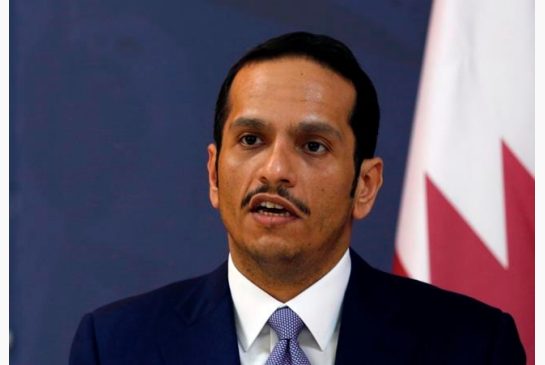 Serbia has similar stance over US president's executive order on curbing migration, foreign minister Ivica Dacic has said after meeting his Qatari counterpart Mohammed bin Abdulrahman bin Jassim Al Thani (photo) in Belgrade today.
However, Dacic at the press conference added: "We do not want to meddle in the internal issues of sovereign countries".
Al Thani said he was hoping that Washington would reconsider the decision. "The Muslim countries cannot be marked as the well of terrorism", he said.
Earlier today, Al Thani has met prime minister Aleksandar Vucic. The two concluded that there is mutual interest for establishing the relations of partnership and the development of cooperation. Vucic and Al Thani said they expect improving economic ties through increasing trade exchange and investments from Qatar in Serbia, PM's office has stated. The two officials have announced the visit of Qatari investment fund delegation to Serbia and establishing ties between chambers of commerce of the two countries.
Serbia could offer a lot to the investors from Qatar, Vucic said. The Serbian economy is in much better condition than it used to be, and Belgrade is firmly supportive for preserving political stability in the region, he went on. Serbian PM also said that the higher number of tourists visits would contribute to improving bilateral relations./IBNA