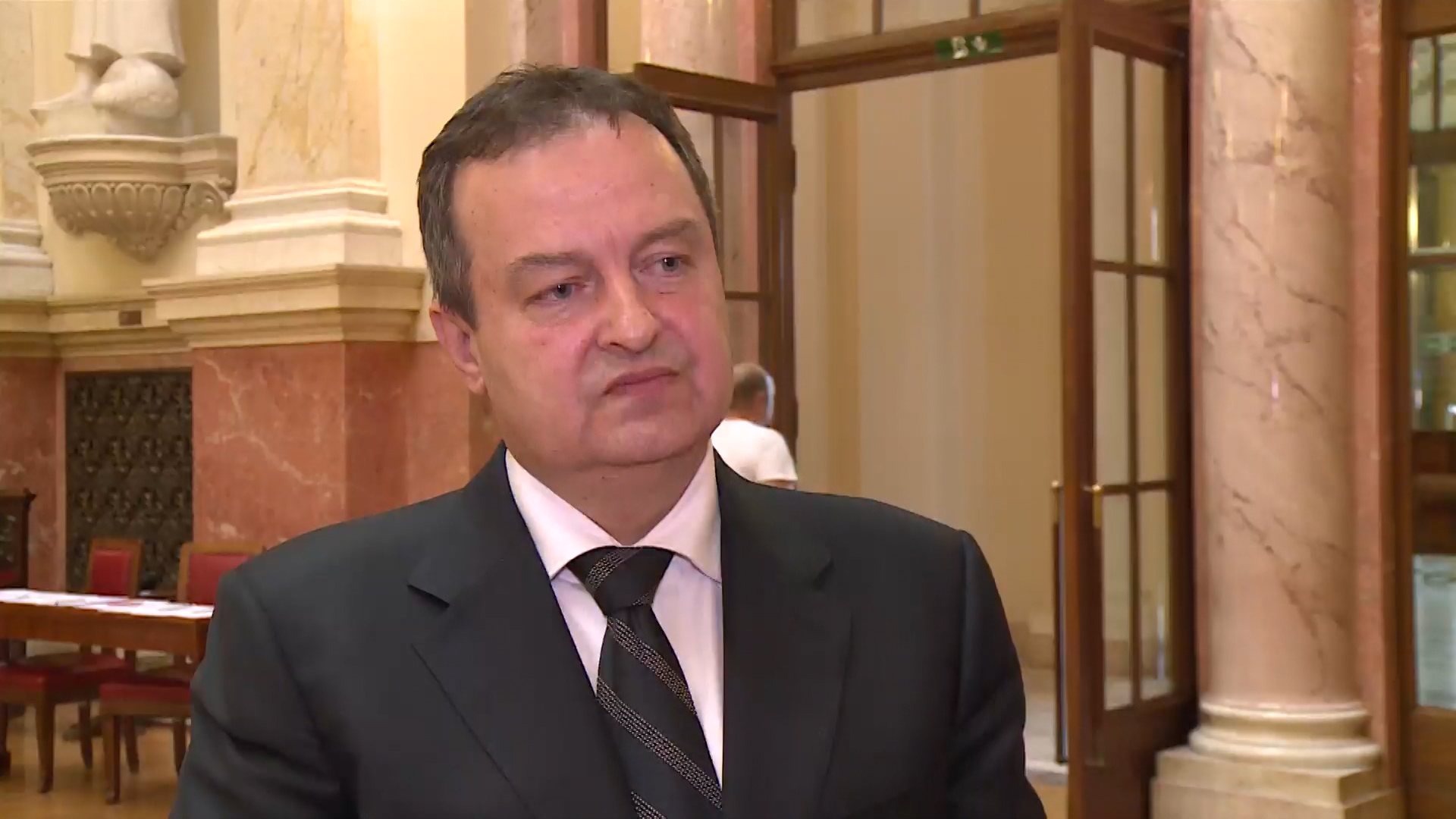 Serbia will respond to all of Podgorica's actions accordingly, Foreign Minister Ivica Dacic said today, commenting on a meeting last night under Serbian President Aleksandar Vucic, on the deteriorating situation in the region, and especially in Montenegro.
Dacic told reporters that the meeting was convened following an incident in Podgorica, suspected of nationalist incitement.
We analyzed the situation at that meeting, the competent state authorities approached the Montenegrin authorities for information on the incident, to determine whether it was a nationalist incident or the motives were ethnic or whether it was violence against Serbs, because I do not think this young man could endanger tens or hundreds of people alone unless the threat was to lift three fingers – Dacic said.
Speaking of reciprocal measures, the head of the Serbian diplomacy said the Foreign Ministry had refused to the number two of the Montenegrin embassy – the Minister's adviser – in Belgrade to attend meetings with state institutions.
"If anyone thinks that Serbia will not react, he has another thing coming", Dacic said, clarifying it would be through diplomacy. He also noted that it is in Serbia's best interest to for the situation to blow out, not to escalate.
That is why we call on everyone in peace, we call on the Montenegrin authorities to speak with their citizens, not with us, with their Church, who are the majority in Montenegro", Dacic said.
According to him, the problems in Montenegro are not caused by Serbia, on the contrary, they are tempered by the balanced reactions of the Belgrade authorities. He points out that for the problems that arise in that country, responsibility lies within Montenegro; a dialogue must be held, and the problems, which he says have a vital interest for Serbia, should be resolved peacefully.
We do not dispute the status of Montenegro at all, but Montenegro's anti-Serb actions cannot be applauded by Belgrade – he added, adding that Serbia stands firmly behind the interests and rights of the Serbian people living in Montenegro./ibna