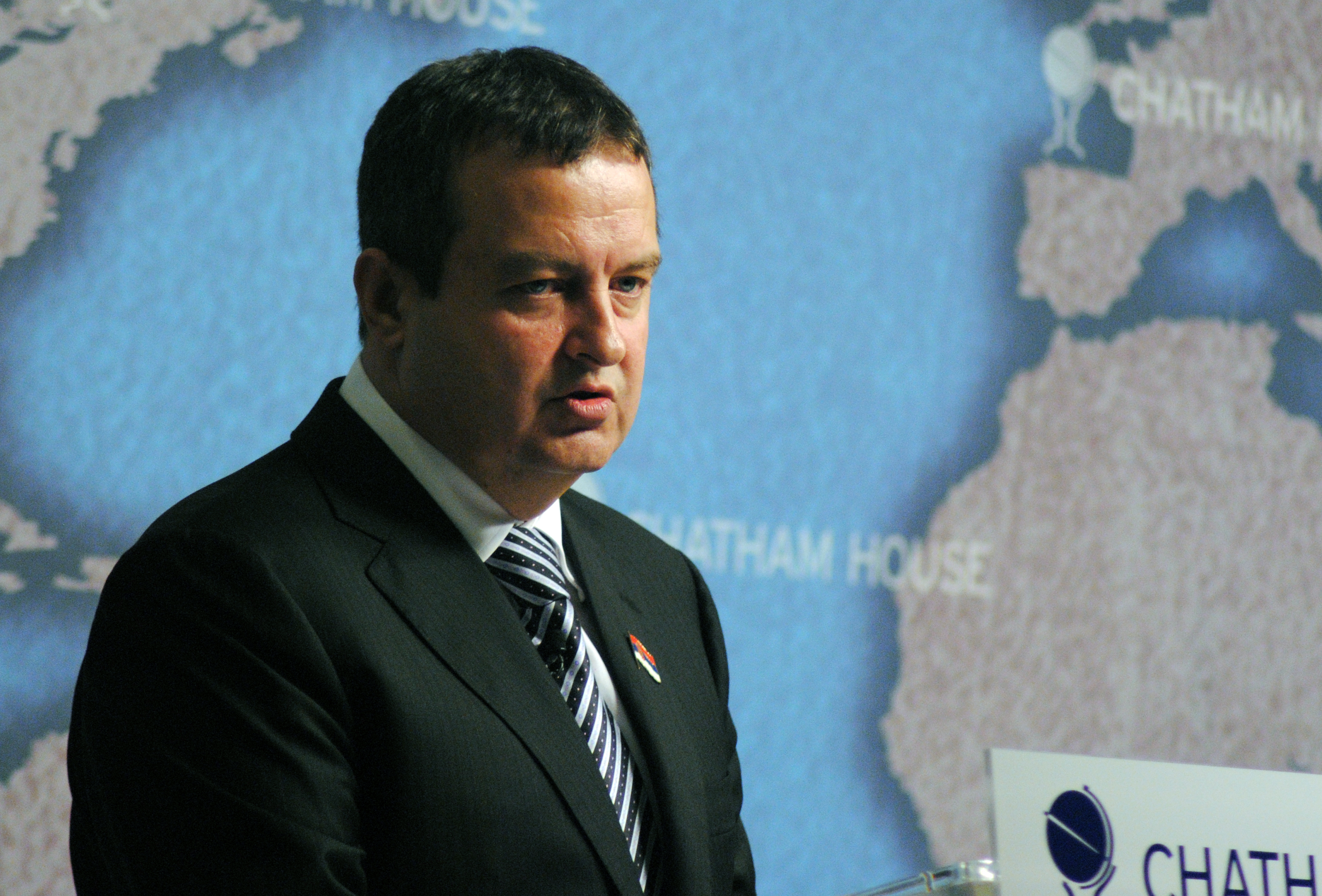 By Milos Mitrovic – Belgrade
Serbian foreign minister Ivica Dacic says he is aware that some countries are not satisfied with the upcoming visit of the Russian president Vladimir Putin to Belgrade. However, he underlines that the visit is "Serbia's internal issue".
At the media conference on Friday, Dacic reiterated that Putin would come on 16 October to take part in the manifestations which would be organized at the occasion on 70 anniversary of Belgrade's liberation from Nazi Germany.
Putin would attend military parade, first to be held in Belgrade since 1985. Belgrade was liberated on 20 October 1944; parade was planned for 20 October but it appeard that the government has decided to organize it on 16 October because Putin cannot come later.
Dacic has said that he would not be opposed to US president Barak Obama's visit to Belgrade to attend some commemoration if Obama wished to come. "It's disputable whether he wishes to come and you need at least to for the romance", FM said.
Dacic said that new European commissioner for neighborhood Johannes Hahn would not "intimidate" five EU countries which did not recognized unilaterally declared independence of Kosovo so far. Hahn recently said that Greece, Slovakia, Cyprus, Spain and Romania "have shown certain progress" considering Kosovo recognition.
"These five countries have a lot of problems, but on the other hand the whole Europe and world will have problems because they have accepted some principles regarding the unilaterally declared independence. They have opened Pandora's box which cannot be closed easily", Dacic said adding that "there are those more serious" than Hahn which threat to five countries.
Dacic admitted that "relatively large number of countries" have recognized Kosovo, although they represent tiny minority when it comes to the number of their population. He recalled that the representatives of authority in Pristina have visited a number of countries "such as Fiji" to convince them to recognize Kosovo. At the same time, Serbia does not have strong links with such countries. He added he discussed this issue with the Prime Minister Aleksandar Vucic.
"We are asking ourselves: should we deal with this now, should we work with these countries? My personal view and our common position is that we should make the efforts to improve the relations (with these countries)", Dacic concluded.
He says he is certain that Spain would not change its stance on Kosovo.