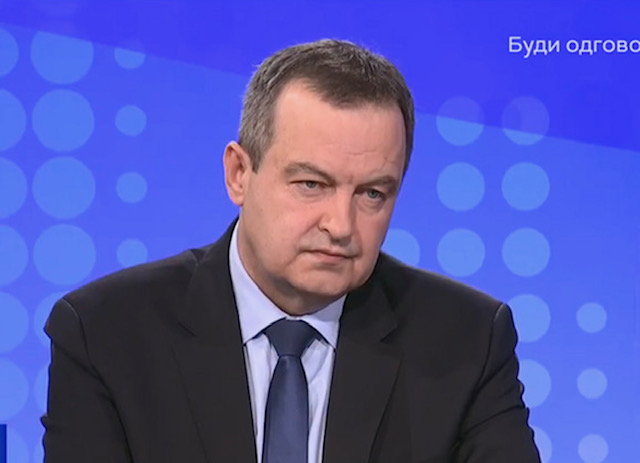 Foreign Minister and SPS leader Ivica Dačić said that no one believes him anymore, but the reality is that he is not talking to President Aleksandar Vučić about the formation of the new government.
"We had many challenges … Our relationship with Vučić is not a relationship between one ministry, two ministries, five ministries, but a matter of value systems and what we want to do in Serbia", Dačić said on Happy TV last night.
He added that he sees or hears the President every day, but they discuss important state and national issues.
"We share this value system, and how Vučić will present it or translate it into the composition of the government and who will be in the government depends on him", Dačić said, adding that they would probably discuss the issue this week.
Regarding the latest developments between Azerbaijan and Armenia, Dačić said that "the situation is quite complicated", considering that it was a "hot conflict" that occurred because the so-called "Minsk Group" did nothing during this period.
"The Armenia-Azerbaijan conflict warns us how little time it takes to start a war again and how necessary it is to take into account our national interests and stability in the region", Dačić said.
Regarding the investigations of the Hague Tribunal for Hashim Thaci, Dačić noted that "I do not know whether he (Thaci) will be convicted or not, but the chance of him being arrested is 99%".
He stressed that we should not be happy about this, but we should look for evidence.
"We have to learn from the Jews … to know every sacrifice, every story, to remember, to be just our national pain that we have to pass on from generation to generation", Dačić said./ibna