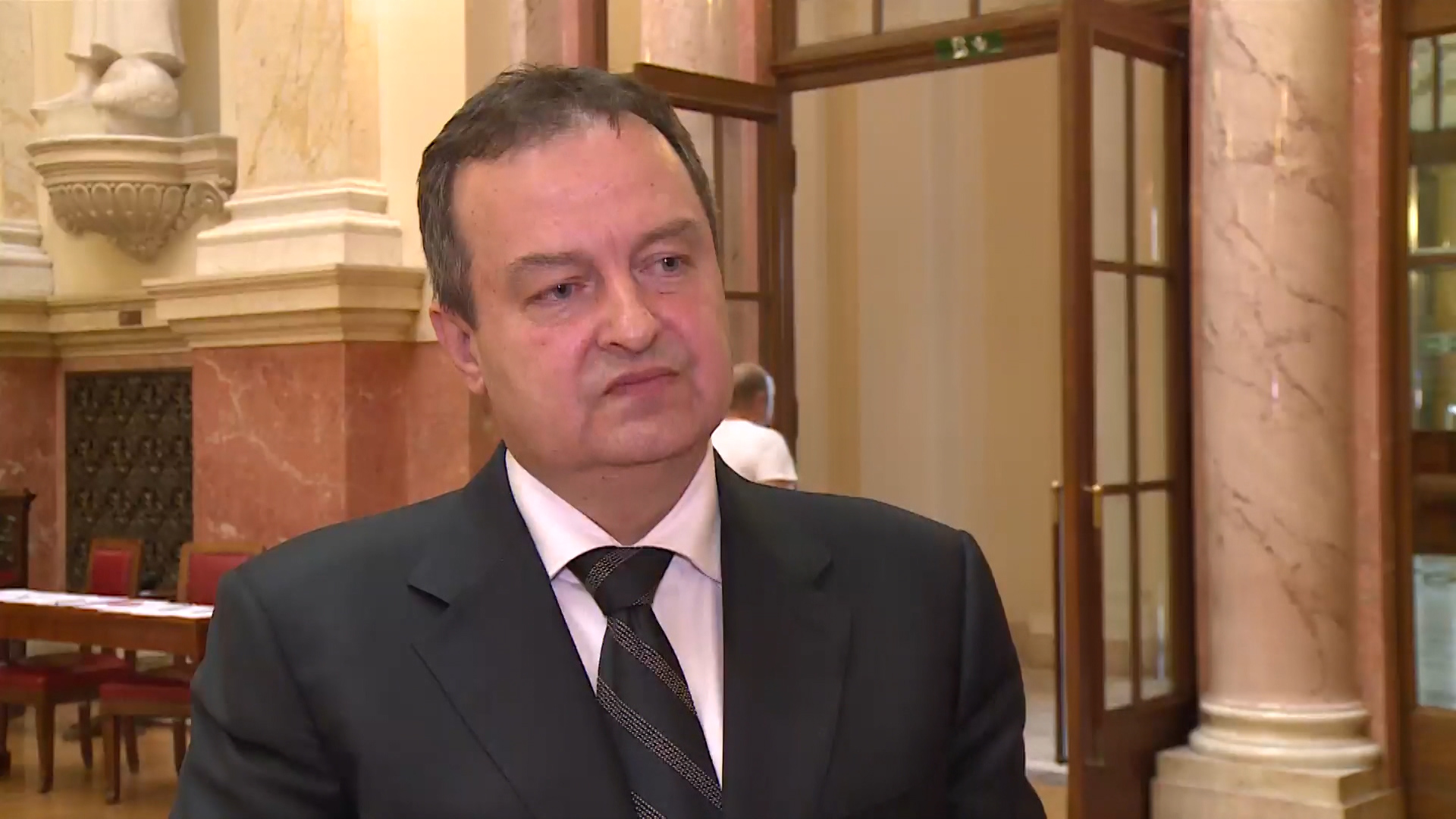 Serbia's Foreign Minister Ivica Dacic is in favour of a final solution to the Kosovo issue, considering that if the state of the frozen conflict is maintained, Pristina will intervene to dominate in northern Kosovo, where Serbs are a majority.Speaking to Vojvodina's public (RTV) television, Dacic reintroduced the issue of demarcation between Albanians and Serbs, a solution that essentially supports land swap.
"The idea of ​​demarcation is not 'dead'. We are prepared to discuss a compromise acceptable by both sides on the basis of mutual benefit", said Ivica Dacic. Referring to the reactions that this idea provoked both abroad and inside Serbia from the Church and nationalistic circles, Dacic described them as hypocritical. "Now, that for the first time someone has presented a specific proposal, there has been a incredible reaction, which in my view is hypocritical. Well, let's not talk about it. Then what should we talk about? For the sake of recognising Kosovo's independence, as far as we are concerned, certainly will not talk about it", Ivica Dacic emphasised.
Serbia's Foreign Minister, responding to internal critics and especially to the Church – that expresses the view that it is better to keep things as they are than see Serbia losing most of Kosovo – has warned that there is a risk that the whole of Kosovo may be lost.
"If things remain the same as today, then there are many risks. The greatest one is to 'witness' an armed attack on the northern part of Kosovo, as it happened with the 'Operation Storm' (in Croatia, 1995) and with the help of a foreign power, Pristina would attack in the form of a Blitzkrieg, and would occupy the Serbian parts. In this case, Serbia has two options, either to intervene militarily and to enter into a new war or let it go the way it did with Krajina", Ivica Dacic warned.
The idea of ​​a land swap was also reiterated by Kosovo's President Hashim Thaci from Geneva, where he met with representatives of the Albanians of the Presevo valley. Thaci, on his Facebook website, wrote that he promised the Albanian delegation in southern Serbia to do everything to satisfy their will -as this was expressed in the 1992 referendum- regarding the annexation of the Presevo valley to Kosovo.
Unlike Dacic and Thaci, Serbian President Aleksandar Vucic seems to be abandoning this idea. As he stated yesterday from Moscow (where he is paying a two-day visit) after his meeting with Vladimir Putin, he is resigning from all efforts towards this direction, because the idea of ​​demarcation of boundaries between the Albanians and the Serbs has not been well received in Europe…. / IBNA