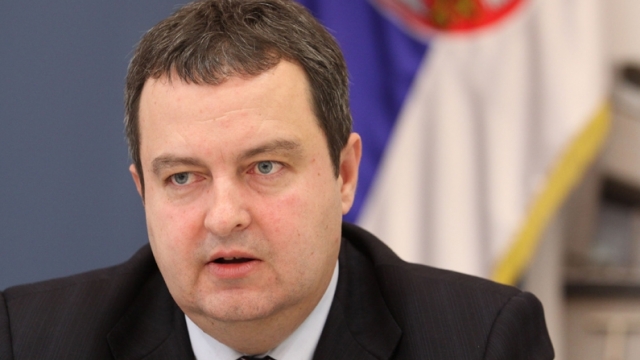 Pristina, March 4, 2014/Independent Balkan News Agency
By Elton Tota
Prime Minister of Serbia, Ivica Dacic has declared that the formation of the Armed Forces of Kosovo is not part of the Brussels Agreement.
"They have announced this, but Serbia has demanded guarantees from NATO and KFOR that if this army is ever established, it will never dare to be in the north of Kosovo without KFOR's permission", said Ivica Dacic for journalists.
Dacic also declared that these guarantees offered by NATO and KFOR must be implemented in practice.
Mr. Dacic's reaction follows yesterday's decision of the Security Council of Kosovo to set up the Armed Forces of the Republic of Kosovo and Ministry of Defense.
In today's government meeting (04.03), prime minister of Kosovo, Hashim Thaci, said while announcing these decisions that as of today, Kosovo Security Forces will turn into the Armed Forces of Kosovo.
"Republic of Kosovo is committed to be a partner in building peace, security, regional stability and economic prosperity", said Thaci.
Commenting these decisions, Mr. Thaci said: "We had declared on February 17 of this year and today we're deciding for Kosovo Security Forces to turn into the Armed Forces of Kosovo and eventually to change mission, tasks, structure and size and for the Ministry for Security Forces of Kosovo to turn into the Ministry of Defense of Kosovo.
This is in the best interest of the country, in the best interest of the citizens, regardless of their ethnic, religious or political affiliation. This is in the best interest of the region. This is in the best interest of Euro-Atlantic integration process and is a proof of our commitment that Kosovo is ready to transform and to produce more security and to guarantee its own security and based on further steps, to be a relevant factor of regional and global security", said prime minister Hashim Thaci. /ibna/