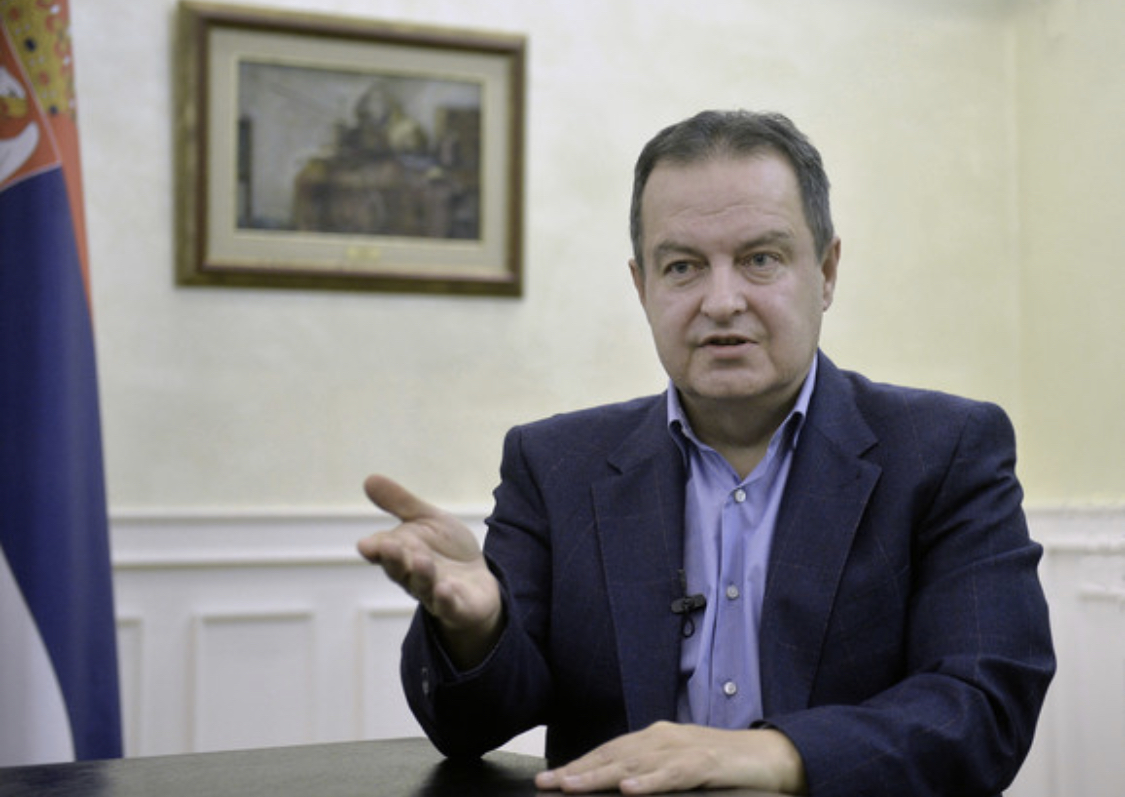 Serbian Foreign Minister Ivica Dacic stated today that Kosovo constituted a matter of the highest national interest, a matter of domestic and foreign policy priority, but also the greatest political and security challenge.
Addressing the Foreign Ministry's diplomatic academy on "Important goals and key priorities of Serbia's foreign policy", he added that the revocation or freeze of Kosovo's recognition process, which has so far been implemented by 18 countries, was a result of the Serbian foreign policy.
"The survival and protection of Serbs in Kosovo is an important long-term goal for us, but also one of the key motives in our commitment to engage in dialogue with Pristina. We see a compromise on the Kosovo issue as the only correct result in the process of normalizing relations that could be viable in the long-term", Dacic stated.
He went on to stress that the Serbian authorities have always opposed a "policy of faits-accomplis and imposing solutions", which, as he says, could only deviate from what has been agreed and further destabilize the region.
"I would like to emphasize that the results we have achieved by trying to explain to as many countries as possible and bring them closer to our position that the Kosovo issue has not reached a final resolution is considered one of Serbia's major foreign policy successes over the previous period", Dacic underlined.
"Serbia is well on track today, thanks to its active foreign policy and the strategic choices it has made in recent years, despite the problems it still faces", Dacic added.
He also noted that the ongoing struggle for every voice that supports our position in resolving Kosovo's issues highlights the importance of co-operating with the countries of Africa, Latin America and Asia, most of which find themselves in the same position as Serbia when it comes to confirming the importance of international law.
The priority is to maintain regional peace and stability, pointing out that those are the basic prerequisites for achieving any kind of progress and prosperity.
Commenting on Serbia's European course, Dacic stressed that Serbia's determination to continue its path towards accessing the EU as a community of values is largely imbued with the hope that it is exactly those basic principles upon which this peace plan is formed that will be preserved.
"Since 2014, Serbia has opened 18 of the 35 negotiating chapters and has also delivered negotiating positions for five more chapters. The latest opening of a chapter on 4 December 2019 is regarded as an encouragement not only for Serbia but for the whole region, given the slow pace of the Western Balkans' accession process", Dacic concluded. /ibna