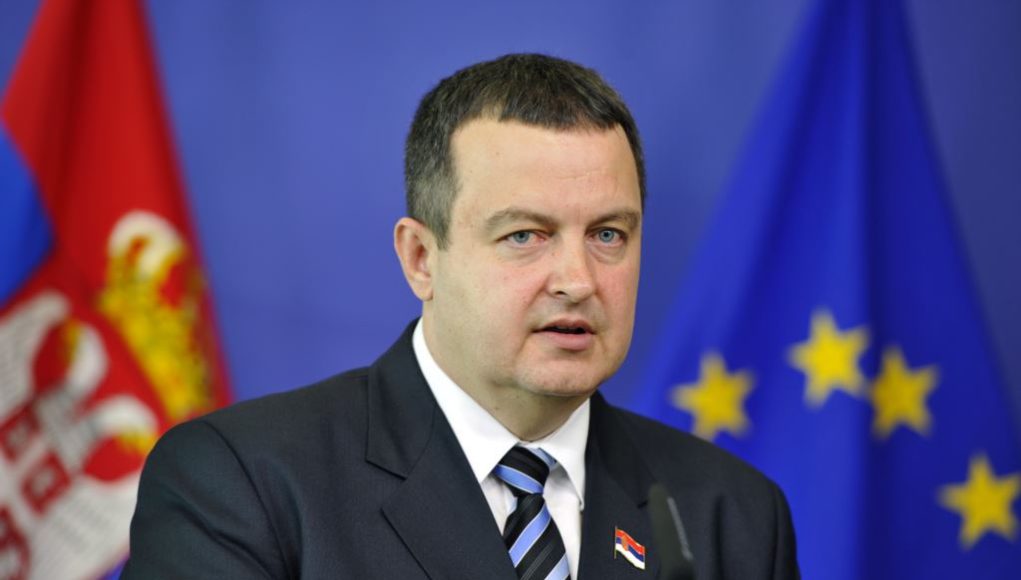 Serbia and Greece will sign a declaration today on the conclusion of a strategic partnership, Serbian Foreign Minister Ivica Dacic said, noting that Serbia has signed declarations only with Russia, China, Italy and France.
The Declaration should have been signed a long time ago. The document implies a series of common positions on the most important issues, mutual support on the most important issues for each country, and a number of other general policy positions on our brotherly and strategic relations", Dacic told RTS.
Serbia has extremely good relations with Greece, the Serbian Foreign Minister said, adding that economic relations should also improve.
What is vital for Serbia, Dacic said, is that Greece does not recognize Kosovo to remain one of the five EU countries that have not done so.
He also recalled that there was pressure on Athens when it opened its financial office with Kosovo, but both the prime minister and the president have confirmed that they will not change their position around the southern Serbian province.
Continuing, Dacic informed that an additional trilateral co-operation with Cyprus would also be established, which would further strengthen Serbia's positions, as Cyprus has traditionally taken a strong stand against such unilateral acts on the country's territorial integrity.
The Serbian Minister did not fail to recall Greece's significant and strong support for Serbia's European course.
During his visit to Greece, one of the topics to be discussed will be the migration crisis as, since according to Dacic, "a European problem is being carried on our shoulders".
"The EU does not have a unique approach to all of this, and then the corridor countries are at greatest risk. There is no mutual solidarity between countries, there is no common policy on how to deal with it. That's a big problem", Ivica Dacic concluded./ibna