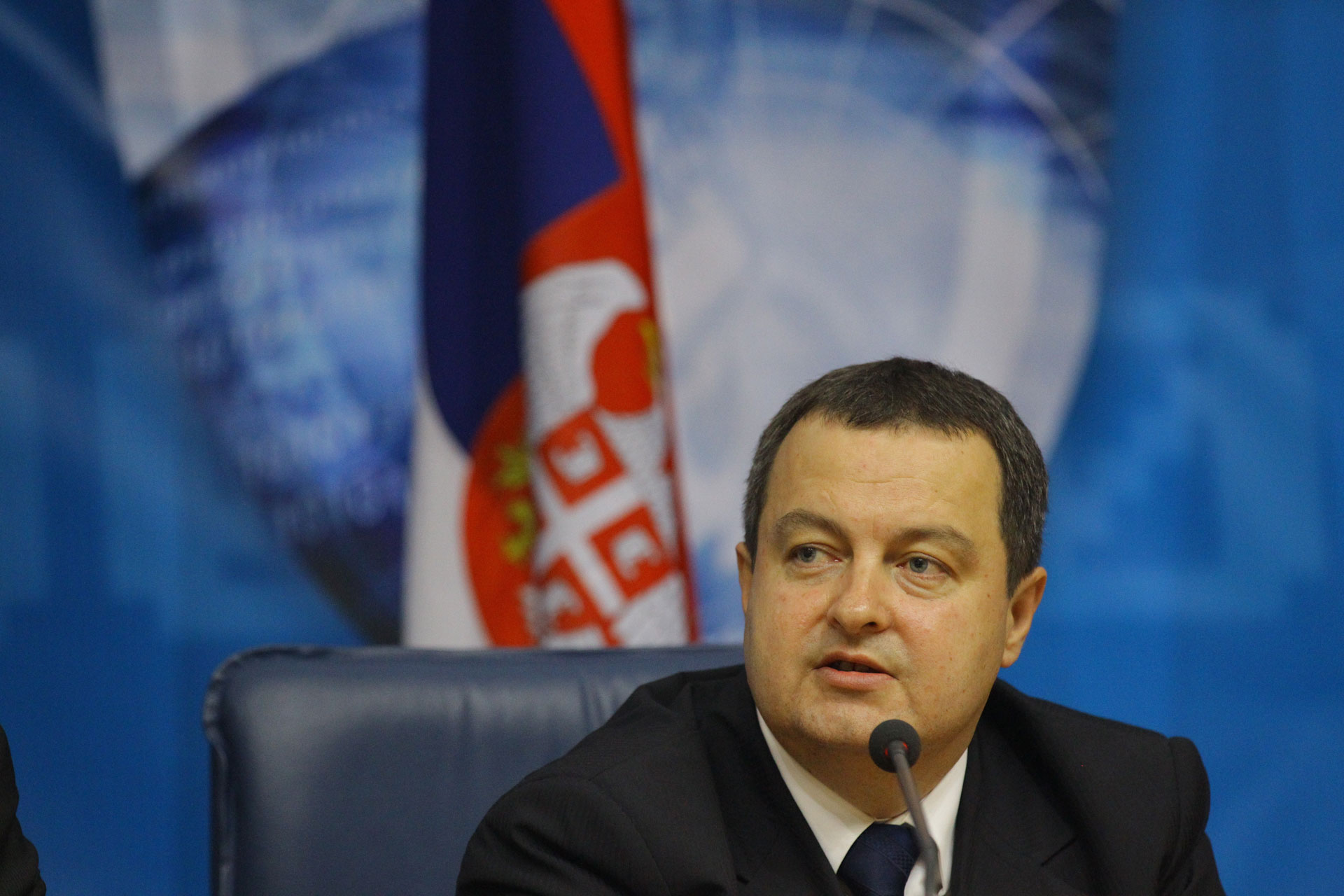 Belgrade, December 2, 2014 / Independent Balkan News Agency
By Milos Mitrovic
Serbian Foreign Minister Ivica Dacic has sharply criticized European Parliament last week's resolution on Serbian Radical Party leader Vojislav Seselj. At the meeting of Western Balkan countries foreign ministers in EP in Brussels today, Dacic has said that Seselj's politics should be condemned, rather than Serbia.
EP stated in its resolution adopted on the initiative of Croatia's MEP's that Serbia has failed to distance itself from Seselj's hate speech. Allegedly due to his poor health, Seselj was temporarily released from International Criminal Tribunal for the Former Yugoslavia (ICTY) detention center in November. Almost immediately after his arrival to Belgrade, Seselj, who has been detained since 2003 over war crimes indictment, held a rally reiterating his well known idea on Greater Serbia that would, according to his plans, encompass Montenegro, Bosnia, FYROM as well as parts of Albania and Croatia.
Dacic expressed his regret due to both cancellations of his visit to Zagreb and Croatian PM Zoran Milanovic's attendance at the next week's summit of Chinese premier and leaders of Central-Eastern European countries in Belgrade.
"We will continue conducting reforms and regional cooperation as well as harmonizing our foreign policy with EU's", Dacic said in Brussels.
He said that resolution on Seselj harms regional stability.
"Serbia did not take part in ICTY's deciding on Seselj's release nor has ICTY imposed any preconditions (for the release)", Dacic stressed adding that Tribunal's prosecutors did not filed a complaint on release decision.
"Now, when Seselj is in Belgrade they are filling the complaint", Dacic underlined. ICTY prosecutors filed the complaint on Monday claiming that non-parliamentary Radicals leader did not abide to preconditions for the release. Seselj said earlier that he would not voluntarily surrender to the ICTY.
"My accomplices in alleged war crimes Tomislav Nikolic and Aleksandar Vucic will have to arrest me", Seselj said alluding to Serbia's President and PM. Seselj, Nikolic and Vucic have been close associates in Radical Party for 15 years. In 2008 Nikolic and Vucic split with Seselj accepting pro-European political positions.
Serbian FM concluded that Serbia has clearly dissociated itself from Seselj's politics not only by elections results but via officials statements last week.
But Croatian MEP Andrej Plenkovic who initiated EP resolution said that "it is still expected from Serbia to clearly dissociate with Seselj hate speech".