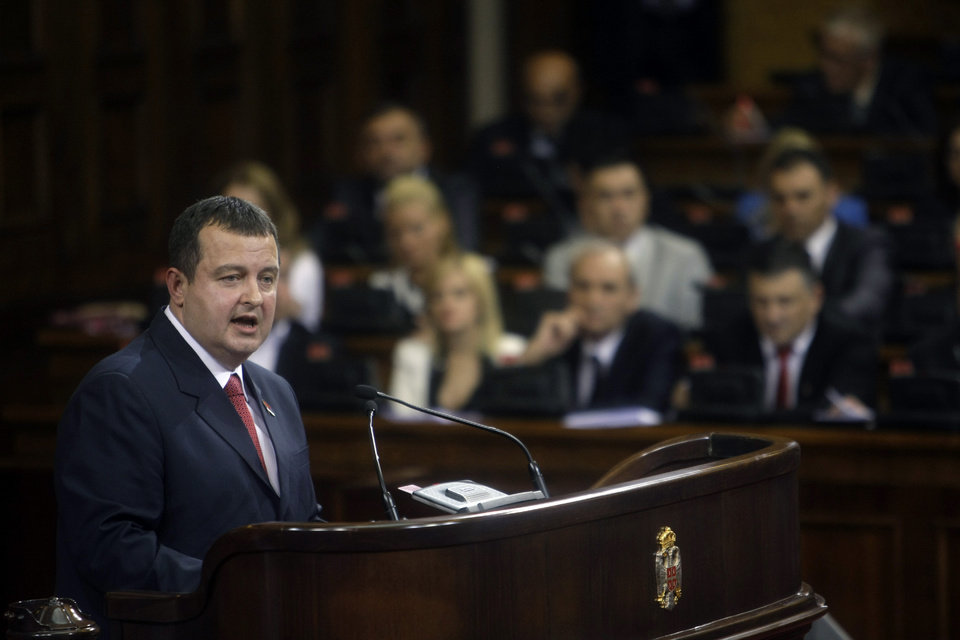 Serbia's first deputy PM and foreign minister, Ivica Dacic, says Belgrade will "never" discuss the latest demands coming from Pristina.
"That is a fountain of wishes and (Edita) Tahiri's wish list that she can hang on the bulletin board of the Kosovo parliament," Dacic said in the Serbian National Assembly late on Wednesday.
According to him, "Serbia will never talk about any demands that contain recognizing Kosovo."
Earlier in the evening, head of the Serbian Government's Office for Kosovo and Metohija Marko Djuric said that the government should meet on Thursday to discuss "the scandalous demands" reportedly made by Tahiri, a minister in the Kosovo government.
Djuric told TV Pink that these demands meant Pristina was abandoning the ongoing dialogue with Belgrade, because it knew in advance that nobody in Serbia would accept them and that they would have nobody to talk to about them.
Some Belgrade-based media are reporting that the Pristina delegation has new conditions for maintaining the dialogue with Belgrade. According to this, they want EU's guarantee that Serbia's membership in the Union would be made conditional on "recognition of the state of Kosovo."
Pristina also wants "demarcation of the border between the states of Kosovo and Serbia" and "neighborly respect, cooperation in spheres of interest for both sides, and war reparations."/IBNA
Source: B92