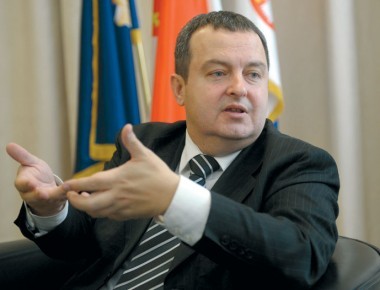 The policy of the United States towards Serbia has been based on prejudices rather than real matter of facts, Serbian Foreign minister Ivica Dacic told national television in Washington where he has attended National Prayer Breakfast hosted by new American president Donald J. Trump.
It's in Serbia's interest to have good relations with the US, but Serbia expects "more understanding from Washington", Dacic said. During the Barack Obama and George W. Bush administrations Dacic, who spent most of those periods in power, was refraining from criticizing Washington.
"The policy during the previous periods has not been grounded in real facts but rather in prejudices from the previous 20 years. Therefore, the whole State Department administration has been in a situation to defend previous politics rather than observe real possibilities", the Foreign minister said.
At the National Prayer Breakfast Dacic was sitting, in his own words, at the table next to the table at which was sitting Rex Tillerson, the new American secretary of state. He invited Tillerson to visit Serbia.
In Dacic's words, State Department is currently in "a specific situation" because of the changes that new administration conducts.
Considering the situation in Kosovo, the FM said that local Serbs "are now frightened that Pristina can take some thoughtless action" that could create instability.
"We have acquainted American administration with all this, and we want to have a contact with the new American administration in order to seriously discuss the future of the whole region", Dacic said./IBNA