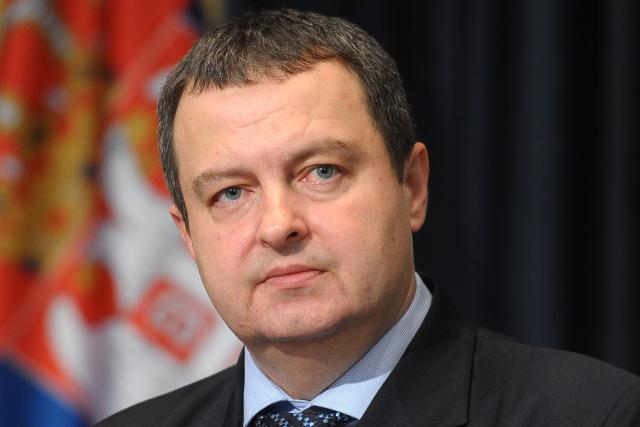 Belgrade, July 1, 2016/Independent Balkan News Agency
By Milos Mitrovic
European Union's decision not to open new chapters in accession negotiations with Serbia "shocked" the country's Foreign minister Ivica Dacic, Belgrade media reported on Thursday. Claiming that Serbia has fulfilled "all preconditions", Dacic stressed the fact that Union had, at the same time, opened new chapters in accession talks with Montenegro and Turkey.
Serbia expected new progress in accession talks in the end of Dutch EU presidency. However, this has been postponed and hopefully would be reached during Slovakia's presidency which starts today.
"Such a decision was shameful, incomprehensible and humiliating for Serbia. It is the result of the political intention to stop or slow down Serbia's European path. It represents open political pressure on Serbia to give up from its clear politics on protection of the state's interests", Dacic said.
Foreign minister added he would propose "urgent consultations on further moves in foreign policy" to prime minister Aleksandar Vucic.
Serbia has "fulfilled everything that was requested in the negotiating process", he went on rebuffing conclusions that opening of chapters 23 and 24 – which tackle the rule of law domain – was blocked by Croatia and the United Kingdom.
Earlier this week Croatia did not approve the progress in the talks with Serbia insisting that Belgrade has not fulfilled its demands over 1990s war disputes. Britain was reserved because of the Brexit turmoil.
"Serbia is the key for the stability in the region and it makes significant efforts in reforms that would create a modern, European country; therefore EU should stop with its tragicomic explanations that we have been blocked by Croatia and Great Britain. No, we are blocked by the EU. Nobody can convince me that the whole EU is less influential than Croatia", Dacic underlined.
"After all, if Croatia, as a country that has committed genocide against Serbs in the fascist 'Independent State of Croatia'… and deported more than 200,000 Serbs in operation 'Storm', committing ethnic cleansing, becomes a criterion for joining the EU, then we should righteously raise a question whether we are going in the right direction", the Foreign minister concluded.