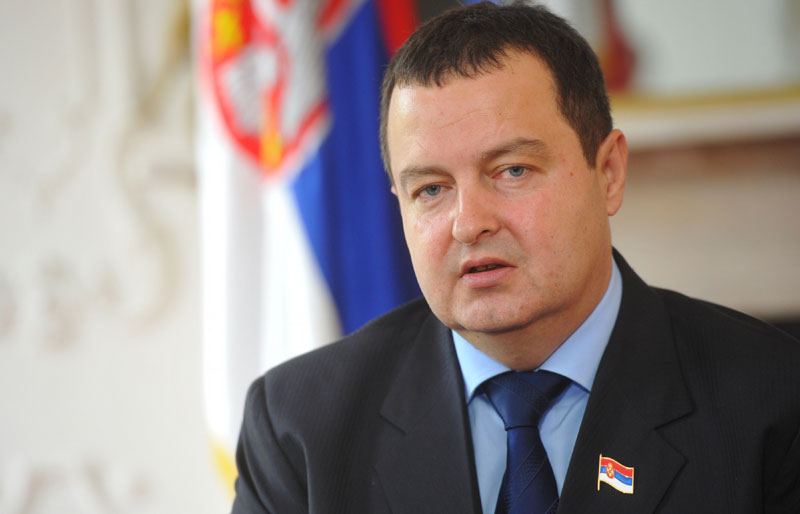 The cause of the Kosovo problem should be solved, and a viable solution found, says Serbian Foreign Minister and First Deputy PM Ivica Dacic.
Speaking on Tuesday in Belgrade, Dacic also "pointed out that he does not believe that consensus can be reached on this issue," Beta is reporting.
"The reason why there are conflicts must be attacked, to solve the cause of all the problems – otherwise this problem will be permanently present," Dacic told a joint press conference held with visiting Bulgarian Foreign Minister Ekaterina Zakharieva.
Asked by reporters to comment on President Aleksandar Vucic's idea about launching "an internal dialogue on Kosovo," Dacic remarked that "times and international relations have changed" and that it was important to seek "a sustainable solution."
"Serbia cannot go it alone, it needs its friends, and Serbia also does not want to do something that is against the interests of other nations," Dacic said.
The minister added that he thinks there can be no consensus on the issue, but that there can be "attempts to talk – everyone should present their opinion."
"My views are clear and familiar to everyone, I have been talking about it for ten years now," Dacic said, adding that he would be "happier if this had been discussed seriously ten years ago"./IBNA
Source: B92