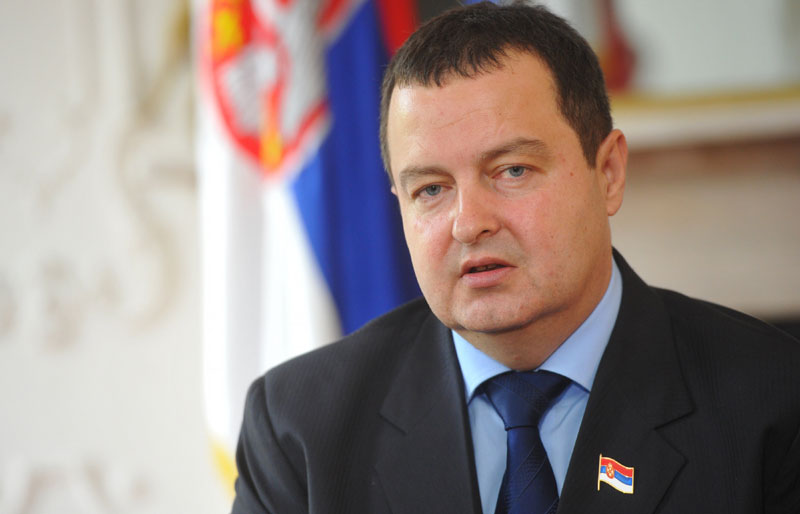 Belgrade, July 14, 2016/ Independent Balkan News Agency
By Milos Mitrovic
The statements by Bosniak and Turkish politicians considering Srebrenica and Serbia's stance on 1995 massacre are "extreme hypocritical", Serbian foreign minister Ivica Dacic said on Wednesday. "It is high time for everybody to realize that official Belgrade supports reconciliation, peace and building mutual future but it will never allow anyone to humiliate Serbia", Dacic added.
Instead condemning Serbia, Bosniak and Turkish politicians should remember that Serbian parliament has condemned crime in Srebrenica adopting appropriate declaration in 2010.
Dacic stressed that Boris Tadic, Serbian president at a time, has initiated declaration and agreed it's text with former Turkish foreign ministerAhmet Davutoglu and former Bosniak member of Bosnia and Herzegovina presidency HarisSilajdzic.
"It is shameful that six years later Bosniaks and Turks give lessons to Serbia, the only Balkan country which has adopted parliamentary declaration on crime committed against some other people", he said. "Nobody in the area of the former Yugoslavia has ever adopted any act condemning crimes against Serbs", Dacic went on.
Reacting on statement by Turkish foreign minister Mevlut Çavuşoğlu who, according to Serbian media said that "Turkey cannot sleep while Bosnia cries", Dacic recalled Turkish violence during five centuries long occupation.
"Cavusoglu should cry before Cele-kula in Nis made of skulls of Serbs killed on Cegar in 1809", Serbian FM said alluding to Serb rebellion against Ottoman Turks.
Dacic also mentioned Devşirme, blood tax or tribute in blood, that was practice whereby the Ottoman Empire sent military officers to take boys, ages 8 to 18, from their families in order that they be raised to serve the state.
In his words, some Turkish official should kneel down before Cele-kula and apologize to Serbs for all crimes committed during five centuries of occupation.
Dacic wandered how Turkey would react if Serbia condemns killing of one million Armenians and calls it genocide. "And why Bosniaks don't condemn crime against Armenians and mark it as genocide, like many other countries", Dacic concluded.
Earlier this week Cavusoglu said that Turkey "would protect Bosniaks in Bosnia and Herzegovina" and "would never allow crimes against them like the one committed in Srebrenica in 1995".