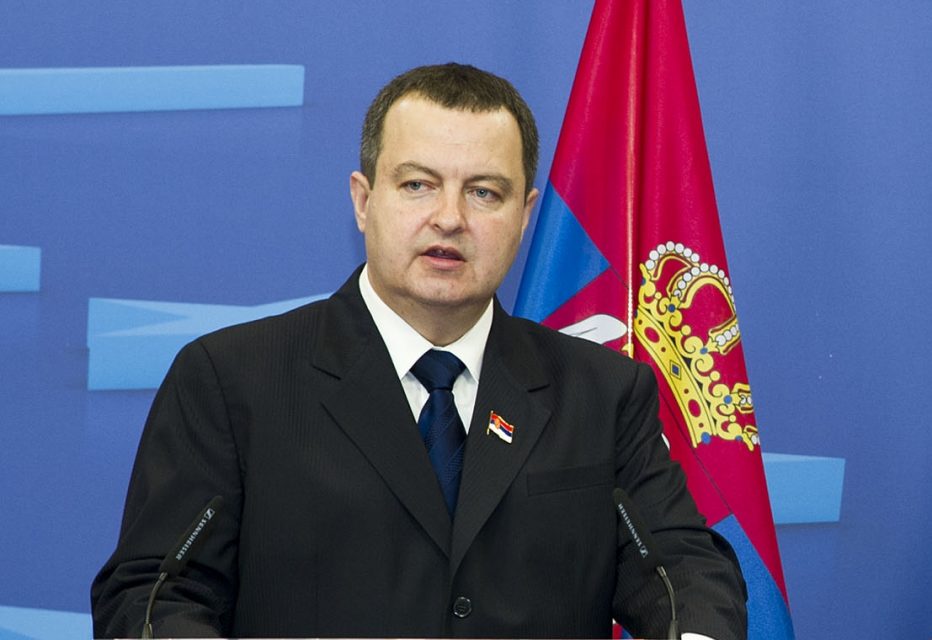 His confident that the US and Russia, in their bilateral contacts, have also discussed about Kosovo, expressed Serbian Foreign Minister, Ivica Dacic, in an interview with Belgrade's POLITIKA newspaper. Mr Dacic said that the US National Security Advisor, John Bolton, discussed the issue with the Russian President, Vladimir Putin, and Russian Foreign Minister, Sergei Lavrov.
"It is important for the US to have Russia's consent and involvement in the resolution process (of the Kosovo issue). The great powers must be the guarantors of an agreement, because it will have to go through the UN Security Council", the Serbian FM said.
He added that Washington and Donald Trump's personal interest in resolving the issue of Kosovo, as well as hosting the signing ceremony of the final agreement, is of great. "If this agreement is reached, it will be a positive development for the whole region and for all countries that will be the guarantors, including the country where the agreement will be signed, ie the United States. This would be a positive sign for Trump's policy and a success for US diplomacy", Dacic said.
The Serbian Foreign Minister, though acknowledging that there are indications that new momentum will be given from the new year in resolving the Kosovo issue, he did not seem to share the optimism of many that the issue will be solved in 2019.
First of all – as he pointed out – there will be procedural problems due to the European elections and the appointment of a new Foreign Policy Commissioner. Even if the two sides were willing to compromise before signing the agreement, certain issues need to be resolved, relating to the rights of the Serbs south of the Ibar River, the status of the Serbian Orthodox Church (SPC), the protection of temples, religious and historical monuments as well as economic issues, Ivica Dacic said.
He referred specifically to Serbia's state-owned property in Kosovo, which has been trespassed, as well as Kosovo's public debt overseas, which Serbia has been serving for the past twenty years, repaying about USD 500 million.
In his interview with POLITIKA, Dacic also referred to the proposal for land exchange, which he openly backs, and rejected the allegations of a division by national criteria and an agreed ethnic cleansing. "This proposal does not concern areas where the population is mixed (Albanians and Serbs), and where now we supposedly want to do some sort of ethnic division. Unfortunately, ethnic division and ethnic cleansing have already occurred. As such, where there are no dilemmas for the composition of the population, something can be done, respecting Belgrade's and Pristina's interests", Ivica Dacic pointed out./IBNA