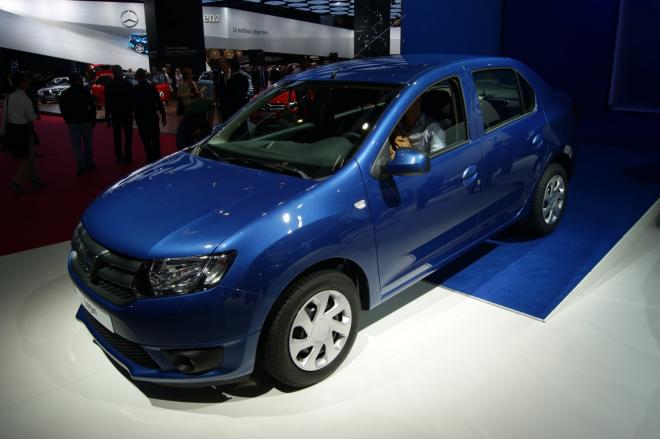 Bucharest, June 17, 2015/ Independent Balkan News Agency
By Daniel Stroe
Dacia Logan motor vehicle number 1,500,000 was delivered today delivered to a customer in Romania, who purchased it through the national car fleet renewal program, a little more than ten years after the first model was released.
The motor vehicle, a Logan Laureate 09 TCe, Euro 6 model, of the color beige, was bought by a woman in Bucharest, the car maker representatives announced. The key of the anniversary vehicle was handed to the owner by Jan Ptacek, Renault Commercial Roumanie CEO, in the newest Dacia show-room in Bucharest.
"Logan represents the pedestal of the Dacia range. It is the model that has managed to impose our car make both in Romania and in the great number of countries where customers are seeking an affordable vehicle, spacious, robust and modern. I am delighted to hand today the key to this anniversary model to a customer of Romania — the cradle of the Dacia car make," Ptacek said, according to a release issued by Dacia.
Revamped at the end of 2012, Dacia Logan is currently produced at the plant of Mioveni, as well as at the plant of Casablanca, Morocco.
In 2014, almost 14,000 Logan vehicles were delivered to Romanian customers, which represents 47 per cent of the total sales of the Dacia range, and in the first five months of 2015, Logan, including the version with the coachwork derived from the MCV model, was purchased by over 7,400 customers of Romania. Managers say this was a performance since Romania is still a new car market under 100,000 units.
In total, more than 513,000 units have been sold in Romania since the first model was released in 2014, 211,784 in Algeria, 182,788 in France, 130,048 in Turkey and 120,600 in Germany.
Romanian car manufacturer Dacia, founded in 1966 and since 1999 owned by Renault, accounts for about 10 per cent of the country's exports and 3 per cent of the national GDP. Last year, Dacia sold more than 500,000 cars across the world in 2014, consolidating its top position in Romania where it holds a market share of 31 %. The company currently employs about 13,500 people at the manufacturing plant in Mioveni.