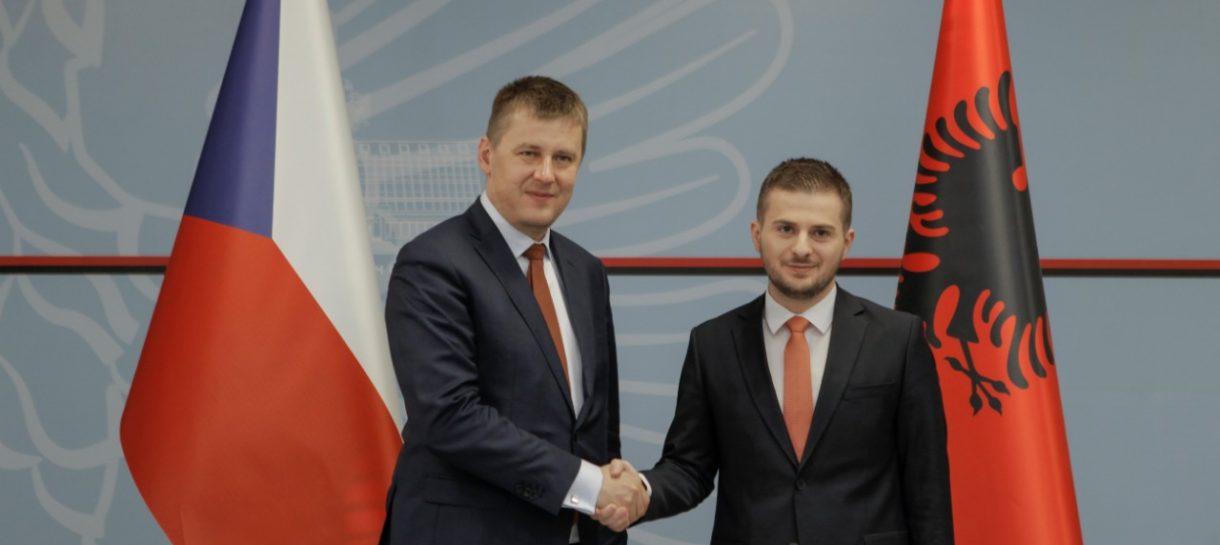 Foreign minister of Czech Republic, Tomáš Petříček, is currently on an official visit to Albania where he's meeting senior officials in the country.
During the meeting that he had with his Albanian counterpart, Gent Cakaj, Petříček has promised the vote of his country in favour of the opening of accession talks.
The head of Albanian diplomacy praised the role of the Czech Republic within the Visegrad group and also the support that Czech Republic has provided for the Western Balkan Fund.
On his part, minister Petříček  has praised the steps taken by the Albanian government to open accession talks in June 2019.
Minister Petříček also confirmed that the Czech Republic is ready to lobby in order for Albania to achieve this.
The two counterparts confirmed that the progress made by Albania and North Macedonia in their integration process is a positive signal for the region, but for the security of the EU as well. /ibna/