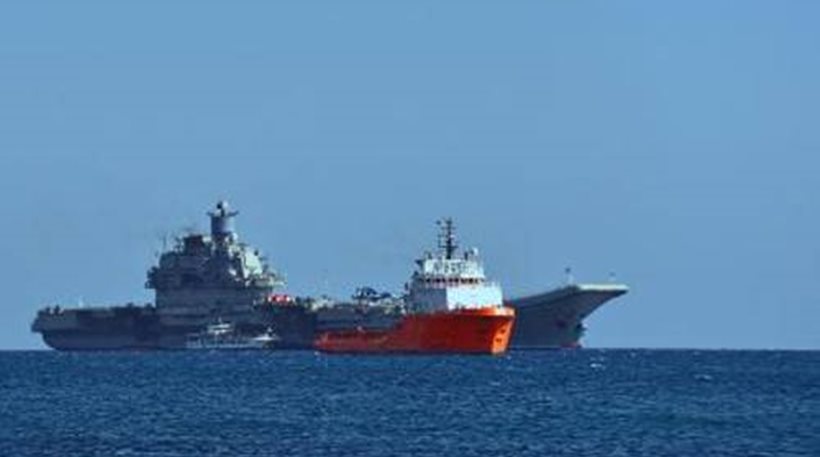 London, February 28, 2015/ Independent Balkan News Agency
By Thanasis Gavos
The strengthening of bilateral relations between Cyprus and Russia, especially in such a period of tension and lack of trust between Moscow and the West, was bound not to go down well with London.
Earlier in the week British jets had to take off in response to the presence of Russian aircraft off the Cornish airspace. A couple of days later Prime Minister Cameron was announcing the deployment of around 75 British soldiers in Ukraine to support and help train government troops. Mr Cameron's message was something along the lines of "Putin needs to be restrained now or else Baltic countries or Moldova could bear the consequences of Russian aggression."
So it came as no surprise that Foreign Office officials were describing a picture of disappointment and concern over the signing of an agreement between Presidents Anastasiades and Putin which allows Russian navy ships to use Cypriot ports.
A spokesperson said that access to Cypriot ports is a matter for the Cypriot authorities. But, they added, as the Cypriot President has made clear, 'the use of Limassol port will not be for military purposes'.
A government source had been a bit more candid about what London thinks of the Cypriot-Russian alliance: "Our basic position is that this is a matter for Cyprus. It is however set in the context of our current concern regarding Russia's policy over Ukraine."
The Foreign Office official went on to stress the importance of maintaining EU unity "in the face of Russian aggression in Ukraine." As he said, "we have been clear that as long as Russia continues to illegally destabilise a neighbour, it cannot be business as usual. That is why the UK has pushed for tough sanctions and they are working. Now is not the time to ease the pressure on Moscow."
The message was equally clear in the corridors of Whitehall. "We acknowledge the unity which Cyprus has demonstrated with the EU on this [Ukraine]," said a Foreign Office official. "But in light of the current problems it is not the time to extend a hand of friendship to Russia, until it shows willingness to fulfil the Minsk agreement."
The agreement signed in the Belarusian capital aiming at a ceasefire in Ukraine's eastern provinces is the first measure by which the UK Government will judge Russian intentions. "It is imperative that Minsk be implemented and Russia fulfils all of its commitments. We and our EU partners have been clear that there needs to see actions not just words," said the Foreign Office.
Meanwhile, British MPs have described the Cypriot-Russian agreement as "worrying and disappointing", while the most popular British tabloid newspaper, Daily Mail, was fierce in its criticism of Cyprus. "Cyprus not only makes a mockery of EU sanctions and sabre-rattling over Ukraine, but also compromises the security of all Nato countries," accusing Nicosia of handing Vladimir Putin a huge strategic advantage on a plate.