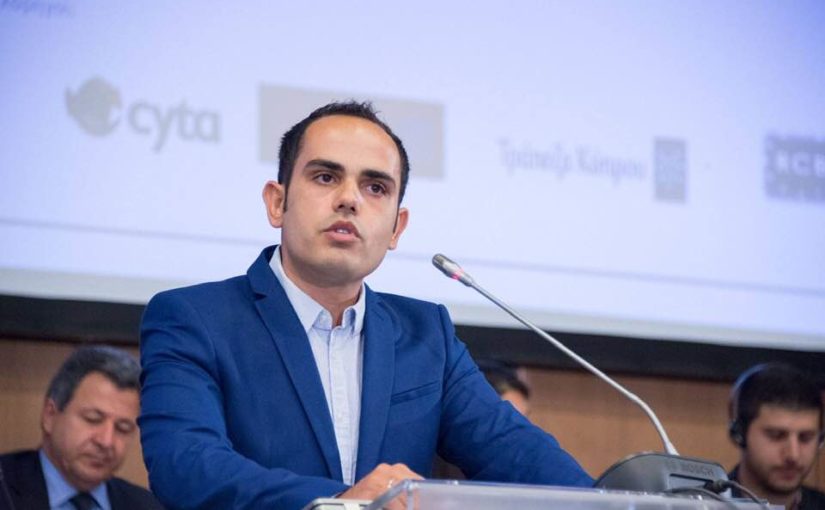 The Deputy Representative of the Republic of Cyprus, Panagiotis Sentonas, referred to the contacts between Europeans and other officials.
Asked to comment on the contacts of Europeans and other officials in Cyprus, Panagiotis Sentonas said that "tomorrow the President of the European Council Charles Michel will be in Cyprus to visit our country in view of the crucial special session of the European Council on September 24 to deal with developments in the Eastern Mediterranean and EU-Turkey relations.
Michel's visit adds to a number of important contacts by the Government, including the US and Russian Foreign Ministers, the President's contacts with Charles Michel and German Chancellor Angela Merkel and other officials. There were also contacts at the United Nations level, I remind the letter sent by the President of the Republic to the UN Secretary General, their telephone communication and the Secretary General's response to the letter.
It is a period of intense diplomatic mobility imposed by the challenges we face and the proper preparation of the special session on the 24th of the month.
"On all these developments, the President will brief the political leaders today on the contacts and the results of these contacts and will hear their own positions and views on these major issues".
Asked about the position of Cyprus on the issue of Belarus, Panagiotis Sentonas said that "the position on Belarus moves within the political agreement reached at the European Affairs Council in August. The President will inform the political leaders of all that has preceded in relation to contacts either by himself or by Ministers in order to be informed of the contacts that follow, because this week, in addition to Mr. Michel, the Austrian Foreign Minister, the French Deputy Foreign Minister for European Affairs will also be here, and will be briefed on what will transpire in the following period".
He added that "the situation of the Cypriot economy as it is formed after the effects of the coronavirus is on the agenda of the current Council of Leaders. The President of the Republic will inform about the measures taken by the Government and the preparation of the Cypriot recovery and resilience plan, the preparation of which is in progress and when finalized it will be submitted to the European institutions. The positions of the parties regarding the preparation of a plan are important for the Government and these are what the President expects to hear"./ibna