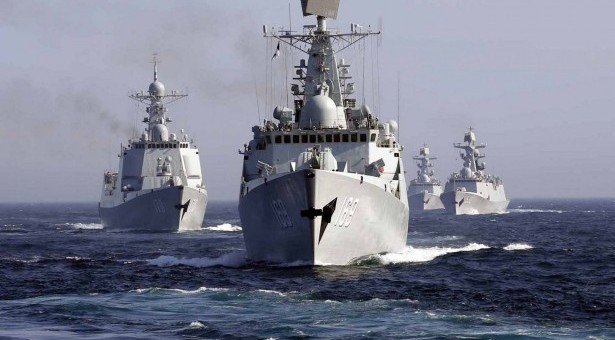 By Kyriacos Kyriacou
The water temperature of Cyprus is reaching today at a "boiling point", as Turkish research vessel Barbaros was this morning said to be off the coast of Cape Greco. Ankara is appearing to make good on its warnings to carry out surveys in the area of Cyprus' Exclusive Economic Zone (EEZ).
The Barbaros is reportedly accompanied by supporting vessels M / V Bravo and M / V Deep Supporter, and a Turkish navy vessel close to marine blocks 2 and 3 in the island's EEZ.
Turkey has reserved in its NAVTEX (Navigational Telex), for the commencement of seismic surveys from October 20 to December 30.
Reason of the tension
The Turkish action seems to be in response for the undergoing gas and oil explorations performed by the Cypriot government in tis EEZ. Turkey, the only country that does not recognize the Cypriot government, demands the explorations to stop until the Greek and Turkish Cypriot sides reach a solution for the unification of the Cyprus, divided since the 1974 Turkish invasion. Cyprus reject this Turkish demanding saying that as a recognized state and an EU member it has every right to make use of its natural sources.
Defence Minister Christoforos Fokaides told state channel CyBC the movements of the Turkish ships, "which he called provocative and illegal" were being closely monitored. The National Council was also due to meet on Monday in an all-day session to discuss Cyprus' response.
Russian feet began exercises
Also today, Russian's sea fleet began exercises north east of the island. The Russian navy will conduct exercises with rocket launching, opposite the Turkish vessel Barbaros until Thursday 23 October. Russia has committed a total of 4,000 square kilometers, for the exercises and an aerial zone up to a height of 33,000 feet.
Exercises will also be performed Tuesday by Israeli air force above Troodos mountains south of Acrotiri area, were a British Sovereign Base is situated.
"Turkey violates law"
Cypriot President Nikos Anastasiades staded that the unacceptable provocation by Turkey to bind the Cypriot EEZ area, five days before the start of the meaningful dialogue, not only violates international law, but also refutes those who believed in the private and public assurances of Ankara for a meaningful contribution to the effort to solve the Cyprus matter.
He noted that regional circumstances may prevent some people from taking more decisive action against Turkey, "despite fully acknowledging the justifiable of our decision to suspend our participation in the ongoing dialogue".
The President said he does not plan to return to a "dialogue of the deaf", despite the admonitions and suggestions, which as he revealed, receive from various sides to return to the talks with the Turkish Cypriot side.