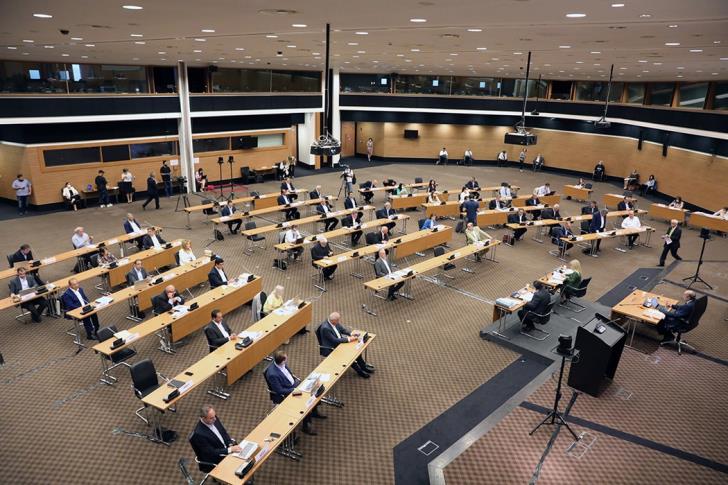 The Plenary Session of the Parliament voted as a law the revised 2021 budget with 29 votes in favor and 26 against, after previously approving amendments concerning commitments and cuts of funds.
The 18 deputies of DISY, the 3 deputies of EDEK, the deputy of the Citizens' Alliance, the 2 deputies of Solidarity, the 2 deputies of ELAM and the 3 deputies of the Cooperation of Democratic Forces voted in favor.
The 16 deputies of AKEL, the 7 deputies of DIKO, the 2 deputies of the Movement of Ecologists – Citizens' Cooperation and the deputy of the "Independents" Anna Theologou voted against.
Of the 35 amendments, six were voted on before the Budget was put to vote. The revised 2021 budget envisages revenues of € 6.48 billion and expenditures of € 7.16 billion.
According to the report of the Parliamentary Committee on Finance, the Budget forecasts expenditure (regular and development) amounting to € 7,158,245,905 and records an increase of expenditure by 2.5% compared to the initially budgeted and approved expenditure of the 2020 budget (excluding supplementary budgets for 2020).
The new Budget augmented by € 339,912,290 compared to the Budget voted against in December. Revenue projected in this budget (excluding financial flows) amounts to € 6,480 million, compared to a revised revenue of € 5,917 million in 2020, marking a 9.5% increase. /ibna