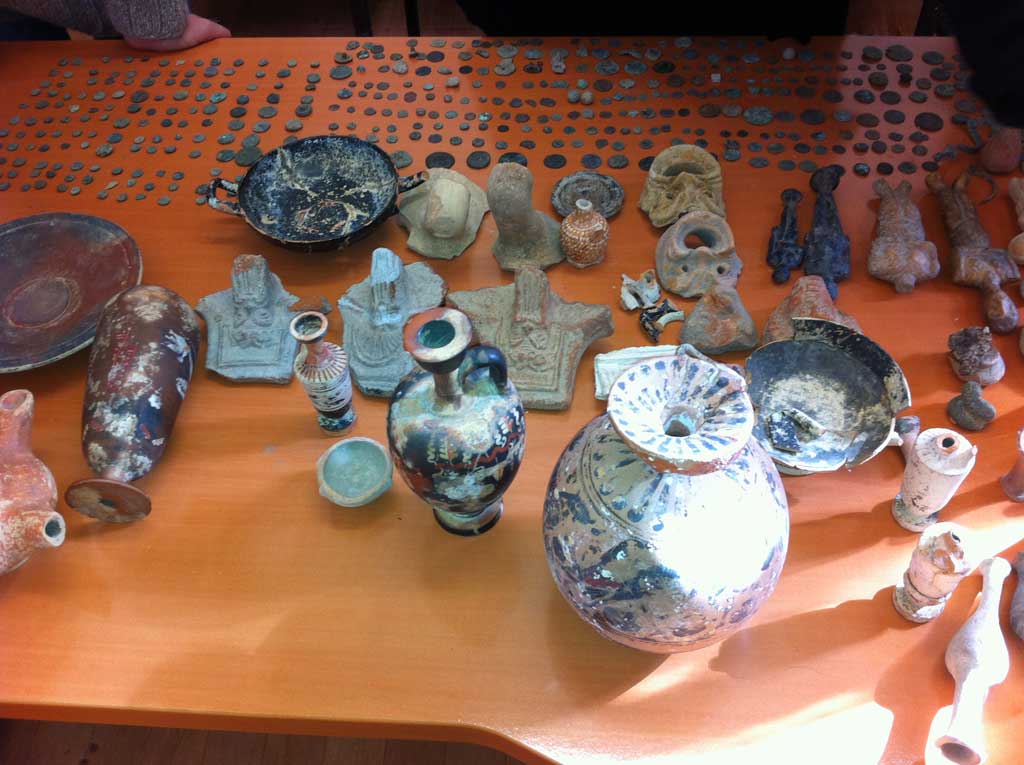 The Ministry of Transport, Communications and Works, Department of Antiquities, announces that as of July 16, 2017, the Memorandum of Understanding (MoU) between the Republic of Cyprus and the United States of America, concerning the imposition of import restrictions on archaeological objects, including ecclesiastical, ritual and ethnological objects dated up to 1850 A.D, is renewed for an additional five-year-period.
The MoU, which entered into force in 2002, was renewed for two consecutive five-year periods, from 2007 to 2012 and from 2012 to 2017. In this latter period, an important development consisted of the inclusion of ritual and ethnological objects dating up to 1850, as well as of coins of the Classical, Hellenistic and Roman periods.
The import of such objects into the USA is permitted only if the objects are accompanied with an export license, issued by the Republic of Cyprus. These same restrictions will be in force until 2022. The MoU's renewal reflects the strong commitment expressed by the United States to help safeguard the cultural heritage of Cyprus and offers the opportunity for ongoing cooperation, aiming to reduce the illicit trade of cultural objects.
This MoU is also considered to strengthen the bilateral relations of the United States of America with Cyprus./IBNA