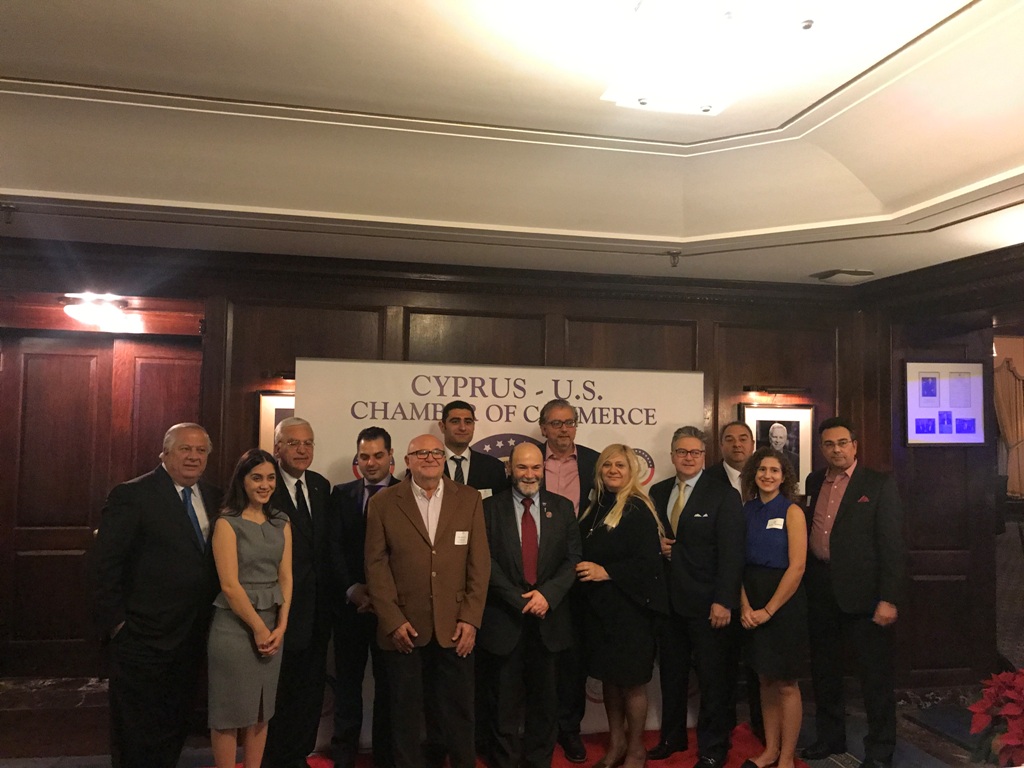 An event titled: "Prepare the next generation of scientists & grow the local space industry; Cyprus is one of only 21 countries with research at high level of SpaceOps" was organized by the Cyprus-US Chamber of Commerce, the Cyprus Young Professionals of the Cyprus-US Chamber of Commerce, in collaboration with the Cyprus Trade Center in New York. The event was well attended by the Consul General of Cyprus, Ambassador Vassilis Philippou, the Cyprus Trade Commissioner, Aristos Constantine, and the President of PSEKA, Phillip Christopher, as well as members of the Cypriot community in New York.
The President of the Cyprus-US Chamber, Nikos Nikolaou opened the event by welcoming the guest and briefly introduced the work done by the CSEO. In his opening remarks, he talked about the remarkable efforts made by the President of the CSEO, "Nor in my wildest dreams I did not think that it would be possible we speak to Cyprus for space. We organized this event because we consider that it is the suitable moment for Mr Danos to inform on the work of CSEO in the Greek-American community", Nikolaou said.
During Danos' presentation, he talked about the CSEO and highlighted the achievements and work done by their young professionals, as the team MarsSense was in the top four teams that were distinguished for the better student inquiring work in 2014. While in 2015 the team ArachnoBeea won the first place internationally in NASA Space AppsChallenge competition. "The Council of CSEO is based in Cyprus and allocates distinguished scientists from worldwide well known companies and countries such as the NASA, England, Canada, Italy, France, Russia, Israel and China. We are based in Cyprus because we believed that Cyprus has something unique because of the suitable locality, the equitable financing conditions and the essential human potential. Cyprus has powerful world support, powerful international network and more from 500 registered researchers".
Special guests of the event were Dr Marcello Coradini (prominent NASA/ESA Scientist) and the Mayor of Nicosia, Constantinos Yiorkadjis (via skype). Yiorkadjis saluted the efforts made by the CSEO and stressed that the Municipality of Nicosia supports the work of CSEO and mentioned the operation of the first spatial laboratory Copernicus Academy-Space Startups and stressed the need to create infrastructures that will strengthen the possibilities of the Organisation./IBNA
Photos: pio.gov.cy