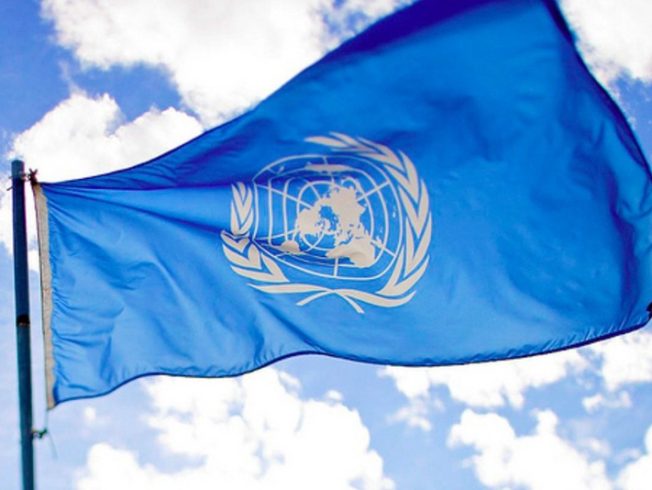 The UN Security Council is expected to unanimously adopt a resolution renewing UNFICYP's mandate for another six months, until July 31, 2021, during a process expected to conclude on Friday afternoon in New York.
According to information in the resolution, the Security Council will express its support for the efforts of the Secretary-General of the United Nations and will emphasize that the responsibility for resolving the division of the island "lies primarily with the Cypriots".
The Security Council also welcomed the UN Secretary-General's intention to convene an informal "five plus UN" meeting with the leaders of the two communities and the guarantor powers as soon as possible.
It also urges "the parties to renew their efforts to achieve a lasting, comprehensive and just settlement based on a bi-communal, bi-zonal federation with political equality, as set out in the relevant Security Council resolutions".
The resolution stresses that the status quo is unsustainable and that the lack of agreement intensifies political tensions and intensifies the separation of the two communities, jeopardizing irreversible changes on the ground and reducing the prospects for a settlement and expresses "deep concern at the continuing tension in eastern Mediterranean due to hydrocarbon explorations".
According to the information, it also calls for the reversal of the actions of the Turkish side in Varosia and confirms the situation of the city as defined in previous resolutions.
"No action should be taken with regard to Varosha that does not comply with these resolutions", the resolution said, stressing the need to avoid unilateral actions that could provoke tensions on the island and undermine the prospects for a peaceful settlement.
It also notes the uncoordinated actions of the two sides in the COVID-19 pandemic and expresses its concern that the closure of crossing points along the Green Line has limited opportunities for bi-communal engagement and confidence-building activities, and that the prolonged closure of certain crossing points threatens to limit the progress made in this area since 2003.
The resolution calls on all parties to intensify their efforts to promote inter-communal contacts, reconciliation and the active participation of civil society, especially of women and young people./ibna