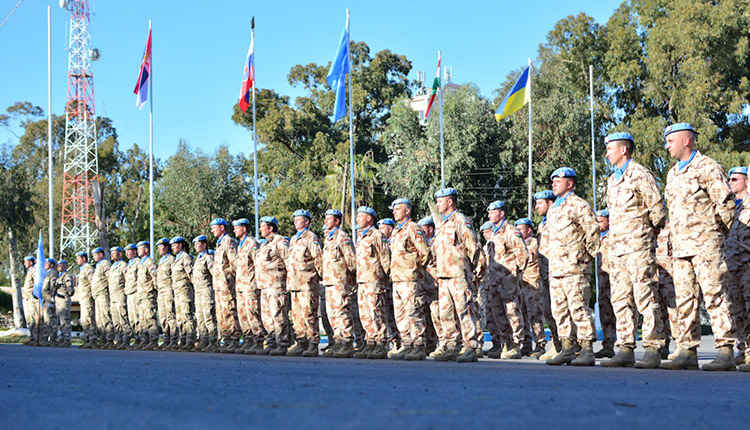 The United Nations Security Council, in a formal meeting on Thursday, 30 January chaired by the Permanent Representative of Vietnam, Ambassador Dang Dinh Quy, unanimously adopted the resolution renewing the UN mandate for a further six months until 31 July 2020. This was Resolution S/RES/2506 (2020).
It is noted that prior to the Security Council meeting Cyprus' Permanent Representative to the UN, Ambassador Andreas D. Mavroyiannis, presented to the President of the Security Council the letter of consent by the Cypriot Government as the UN host country for the renewal of the UN membership.
Immediately after the adoption of the resolution, Mr. Mavroyiannis made the following statement to the reporters:
"The Government of Cyprus welcomes the unanimous adoption of the UN Security Council Resolution 2506, which renews UNFICYP's mandate for another six months.
We consider the presence and operation of the Force necessary to maintain peace and for those conditions to prevail that contribute to meaningful negotiations for the solution of the Cyprus issue, that has been delayed for many years.
UNFICYP constitutes a small, flexible, effective and highly successful peacekeeping force that operates under difficult conditions.
Earlier today, I had a meeting with the President of the Security Council and provided him with the necessary consent by the Government of the Republic of Cyprus to renew UNFICYP's mandate.
We thank all members of the Security Council, the Secretary-General and the UN Secretariat for their support and understanding.
We will continue to do our utmost to resolve the Cyprus issue as soon as possible, to reunite our country and to withdraw all occupying troops.
In conclusion, I would like to emphasize once again the importance of the presence of the peacekeeping force in Cyprus, as long as the current anomaly continues to exist, and the importance of involving the UN and the international community in a particularly difficult time filled with tensions, threats regarding the use of violence, as well as violations of international law in the Eastern Mediterranean". /ibna