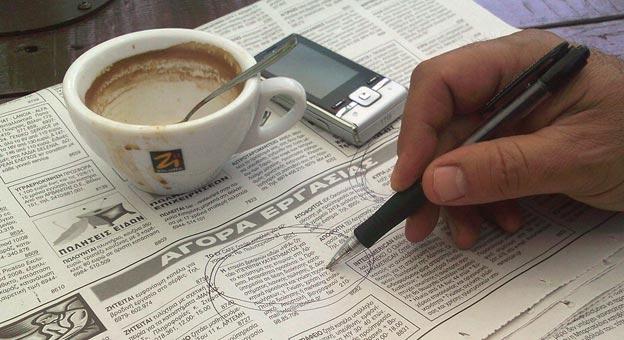 Review Hari Stefanatos
Unemployment in Cyprus has registered a drop for another month, according to official figures from Eurostat.
The unemployment rate in July 2013 was 1.2% lower compared to July last year, according to data released today by Eurostat, which noted that this is the fourth consecutive monthly decline rates for Cyprus. This fact essentially strengthens the evidence for stabilisation of the labor market. Nevertheless, unemployment in Cyprus is still very high.
Specifically, even with the decline, the unemployment rate in Cyprus, take up the fourth highest position throughout Europe, after Greece, Spain and Croatia.
According to the data from Eurostat, the number of unemployed decreased to 62,000 in July 2014, compared to 63,000 in June 2014 and 70,000 in July 2013.
The percentage of unemployed men in Cyprus is estimated at 15.4% and 14.4% in women.
The unemployment rate among young people (under 25) reaches 35.1%.
Both the EU and the eurozone unemployment rate showed no change while remaining at high levels.
In particular, in the EU-28, unemployment remained at 10.2%, the same as the previous month, and in the eurozone it remained at 11.5%.
The number of unemployed is estimated at 24.9 million throughout the EU, with 18.4 million of them living in the eurozone.
Among the EU Member States, Austria (4.9%) and Germany (4.9%) have the lowest unemployment rates.