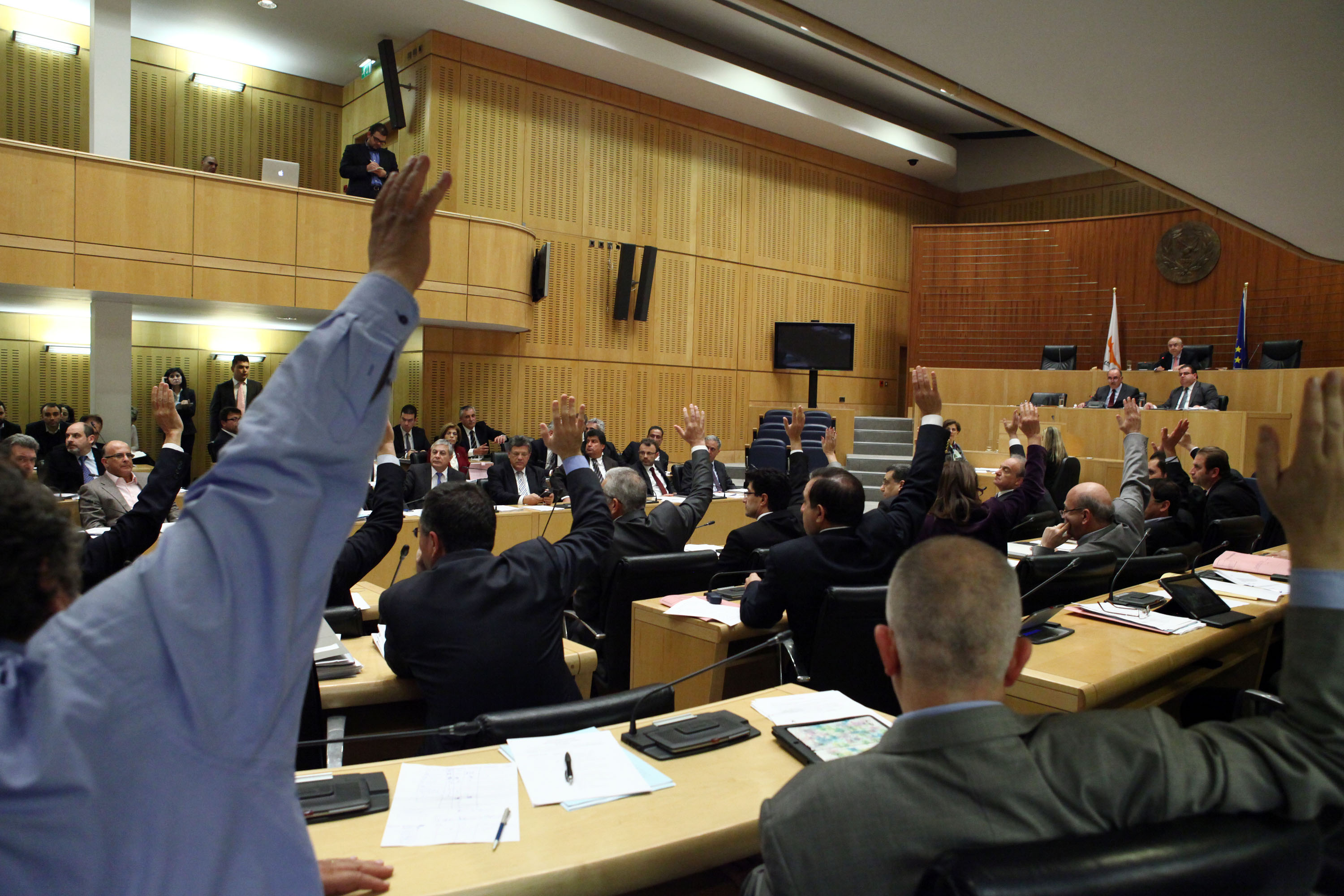 By Kyriacos Kyriacou – Nicosia
Cyprus is currently not eligible for the fourth tranche of the €236mln in aid next month as part of the €10bn international bailout program, after the Parliament's failure to approve a controversial privatisation bill, on Thursday.
As part of the commitments to pay down debt, included in the Memorandum of Understanding signed by the government and international lenders, Cyprus is expected by March 5 to have privatised the three major semi-state organizations Telecommunications Authority, the Electricity Authority and the Ports Authority, in order to raise some €1.4bn by 2018.
The bill, which needed a simple majority to pass, was rejected with 25 votes against, 25 in favor and 5 abstentions.
The government and the ruling party DISI had previously warned that the rejection of the bill might put at risk on the disbursement of the third tranche of bailout money.
Earlier on Thursday, the Cyprus House plenary rejected a draft proposal submitted by left-wing AKEL, calling the government to renegotiate the request for privatizations with the Troika. A draft resolution submitted by socialist EDEK was also rejected. It called for the postponement of the vote on the draft bill to determine its possible impact on national security matters.
Several amendments submitted by center-right DIKO, and the Cyprus Green Party were also rejected, with only one amendment by ruling DISI party passing, due to the abstention of other parties.
Thousands of protestors outside
During the plenum session, thousands of protestors surrounded the area to vent their opposition to the bill. Police had earlier erected barricades to prevent protestors from entering the building of the House, while some 200 police officers were deployed. Some protestors threw empty bottles at the police and an arrest was made for attempted trespassing, however the protest was peaceful and no injuries or other serious incidents occurred.
Cabinet to examine situation
Eurogroup was due to green-light the disbursement of the next installment when it next met on March 5. That is now uncertain. The Cabinet will examine the situation, following the rejection of the privatizations' draft bill by the Parliament, during today's extraordinary Cabinet meeting, Government Spokesman Christos Stylianides said in a written statement.
According to Stylianides, the ultimate goal is to reverse unpleasant developments and keep the country's economic recovery and stabilization on course. A meeting took place at the Presidential Palace, following the bill's rejection earlier on Thursday. The meeting under President Nicos Anastasiades was also attended by Finance Minister Harris Georgiades, Foreign Minister Ioannis Kasoulides, Interior Minister Socratis Hasikos, Government Spokesman Christos Stylianides and Under Secretary to the President Constantinos Petrides.