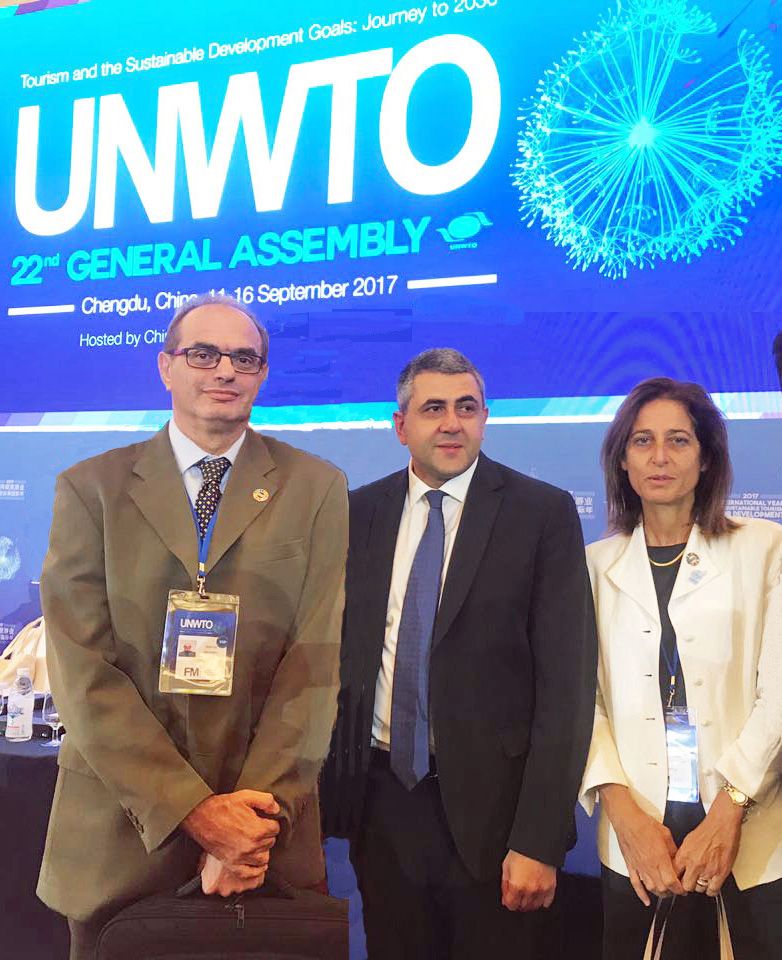 The Republic of Cyprus participated in the 22nd General Assembly of the World Tourism Organization (UNWTO) held in Chengdu, China, between 11 and 16 September 2017. The Cypriot delegation consisted of the General Director of the Cyprus Tourism Organization (CTO), Marinos Menelaou, and the responsible CTO officer on matters and UNWTO Committees, Olga Theocharous.
The UNWTO General Assembly is the most important global meeting of senior executives and political heads of tourism. It meets every two years. At that General Assembly, 150 members of the Organization were represented, as well as more than 500 affiliate members representing public and private organizations, destinations, non-profit organizations and educational institutions.
The highlight of the works of the 22nd General Assembly was the election of a new Secretary General of the Organization. In particular, following a recommendation from the 105th Session of the Executive Council of the Organization, Zurab Pololikashvili, current Ambassador of Georgia to Spain and Morocco, Algeria and Andorra, was unanimously elected as the new Secretary General of the UNWTO for the period 2018-2021 .
At the same time, the Agency's member states adopted a historic document, the Global Convention on Ethics in Tourism. The Convention transforms the existing UNWTO Code of Conduct for Tourism into an international convention, the first in the Organization's time. The Convention will be signed by States and will cover the responsibilities of all stakeholders for the development of sustainable tourism, providing a framework that is a moral and sustainable mode of operation.
The CTO participated actively in the preparation and finalization of the text of the Convention by participating in the Working Group that worked for the preparation of the final text of the Convention, as well as in the official ad hoc Committee set up by the General Assembly which elaborated the remarks/comments received from the Member States and finalized the final text that was approved./IBNA