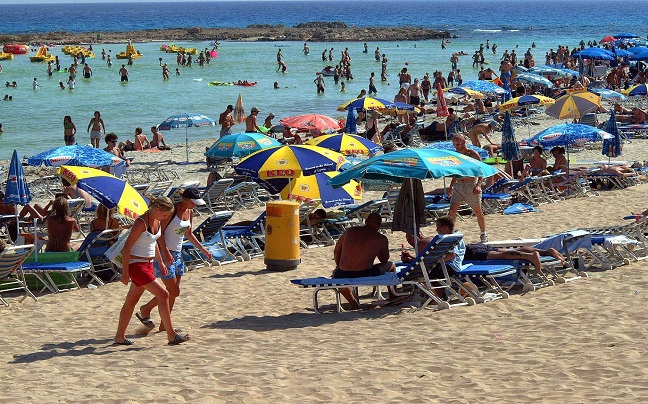 Review Hari Stefanatos
In the last seven years alone Cyprus has lost €1.2 billion in revenues annually, from the decline in the tourism sector, based on the findings of a study by KPGM conducted on behalf of the Cyprus Tourism Organisation.
As the main resaon for this decline KPGM sited the small development of the country's tourism sector in comparison to the competition. In fact, if Cyprus' tourism had developed in line with the average competitive destinations, it would now register an additional €1.2 billion per year.
Cyprus did not do enough to take full advantage of its tourism potential. For every 1,000 tourists that visited Cyprus in 1996, in 2011 the number increased to 1,227, while at the same time worldwide the tourist wave increased to 1,770 and for other Mediterranean competitive destinations tourism increased to 1,782.
Would Cyprus have developed its tourism in line with other Mediterranean countries, in 2011 more than 3.7 billion tourists would have visited the island producing more than €3 billion in revenue.
The additional revenue that Cyprus could have had from tourism for the period 1996 to 2011 is estimated at €9.59 billion!
(Source: Incyprus)