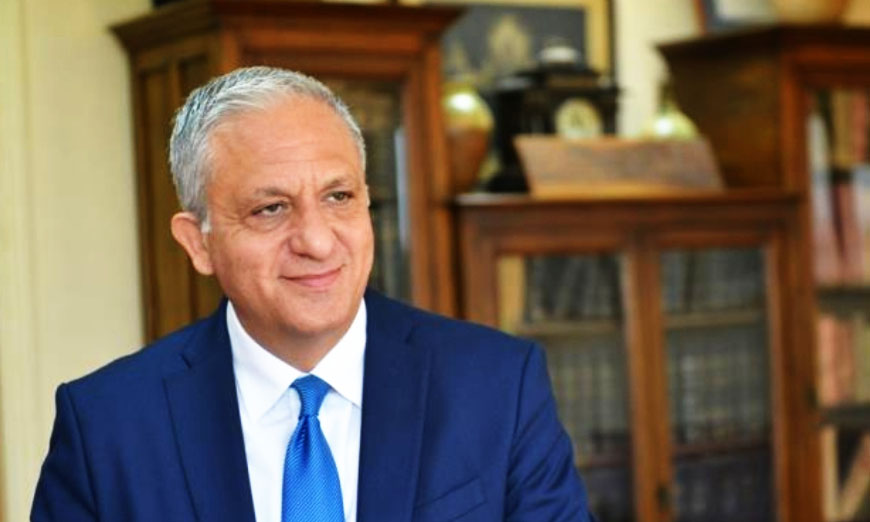 The head of the Cypriot delegation to the Parliamentary Assembly of the Council of Europe (PACE), Nicos Tornaritis participated today in the virtual session of the PACE Committee on Immigration, Refugees and Displaced Persons.
During the meeting, the draft report of the Commission on Investment Immigration was discussed, with references to investment programs for the naturalization of investors implemented by various Member States of the Council of Europe, including Cyprus and the risks involved in money laundering and terrorist financing.
Nicos Tornaritis, briefing the members of the Commission on the number of amendments he had submitted to the Rapporteur, stated that, since 2013, the Cyprus Investment Program has been aiming to attract foreign investment in Cyprus's efforts for economic recovery. He pointed out that, since then, the Program has been repeatedly revised to become even more stringent and reliable.
Nicos Tornaritis referred to the already valid and new provisions of the legislation that, as he said, shield the Program as much as possible. He noted that the new Rules of Procedure before Parliament provide for the link between the Investment Program and the Law on Money Laundering and enhanced due diligence for service providers. In addition, he added, the conditions and procedures for revoking the granting of citizenship are strengthened if there is a violation of the law or a crime committed by the candidate. Tornaritis also stressed the need for mandatory donations from applicants to the Cyprus Land Development Agency and the Research Promotion Foundation, contributing to the state's integrated housing policy, especially in implementing affordable housing plans and developing innovative enterprises and activities.
Finally, noting that the Cyprus Investment Program was presented in detail to the European Union, Nicos Tornaritis assured that its support guarantees the full verification of the origin, quality and added value of these investments in the Cypriot economy.
In addition, Nicos Tornaritis participated in a discussion on humanitarian action for refugees and immigrants in the Southeastern Mediterranean. The Cypriot MP said that humanitarian and economic assistance to the refugees' and migrants' countries of origin from the Middle East and North Africa is important and necessary, but not enough to significantly reduce the volume of increasing migration flows to Europe. It is equally important, he stressed, to address the causes of migration and the displacement of millions of people, in order to create the right conditions and infrastructure for these people to remain in their country of origin.
Nicos Tornaritis condemned the direct or indirect involvement of specific states in the conflicts in the region, their involvement in the internal affairs of other countries and their violations of the sovereignty and territorial integrity of these countries. He also denounced the exploitation of refugees and migrants to serve geopolitical goals. A prerequisite for efforts to manage migration flows is to demonstrate the necessary political will for a comprehensive policy, including the elimination of factors that force millions of people to leave their ancestral homes and search for a better future in Europe. Collective responsibility, practical solidarity and a fairer distribution of burdens between Member States are urgently needed to meet the real potential of host countries to ensure respect for human life and the dignity of migrants and refugees. Nicos Tornaritis. /ibna